'All We See Is Dead Bodies': Floods and Mudslides Ravage Sierra Leone
,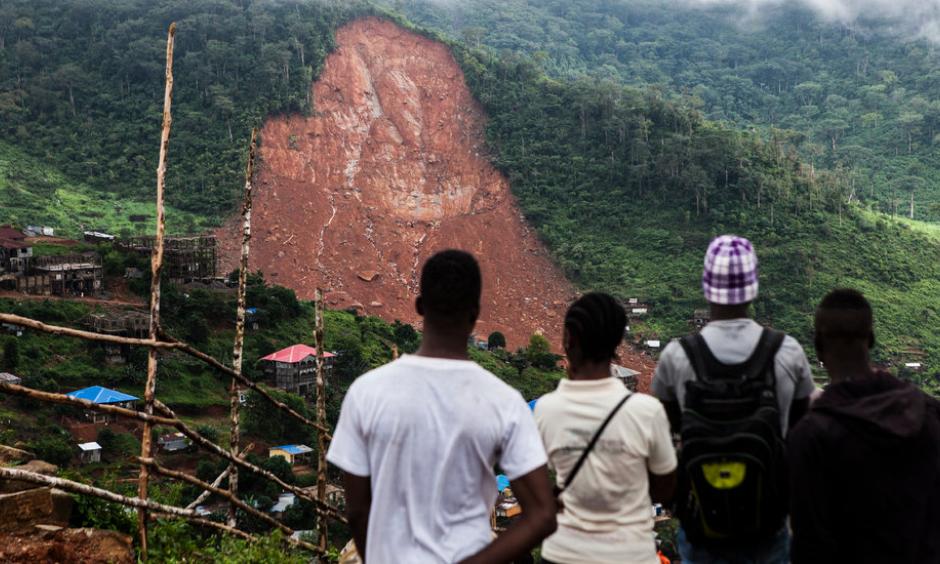 Torrents of water rushed through the streets of the Sierra Leone capital of Freetown on Monday, causing mudslides that killed hundreds and trapped hundreds more in their homes and vehicles, officials said.
As many as 200 people were killed after heavy rains overnight deluged the city's poor drainage system and created one of the most devastating floods Freetown has experienced.
Residents awakened Monday to find some streets filled waist-high with water, and roads in some areas were transformed into muddy raging rivers. Some reported bloated bodies floating down the streets and washing up on beaches.
...
Freetown is dotted with scores of informal settlements, many of which are on hilltops or close to the sea, making them vulnerable to landslides and flooding. The city is also one of the wettest in West Africa, receiving more than 20 inches of rainfall on average in August, the wettest month of the year.
In an interview in June, Oswald Hanciles, a spokesman for President Ernest Bai Koroma, warned that homes constructed precariously on hillsides in defiance of government regulations posed a significant risk to residents and the environment. He said that residents were building recklessly and cutting down trees that would otherwise help protect the land.
Still, many Sierra Leoneans say the country's drainage system is insufficient and this is a main cause for most of the flooding in the country.