'Dangerous heat wave is building' as temperatures spike in the central and eastern U.S.
Maryland
Pennsylvania
New York, NY
Michigan
New Jersey
,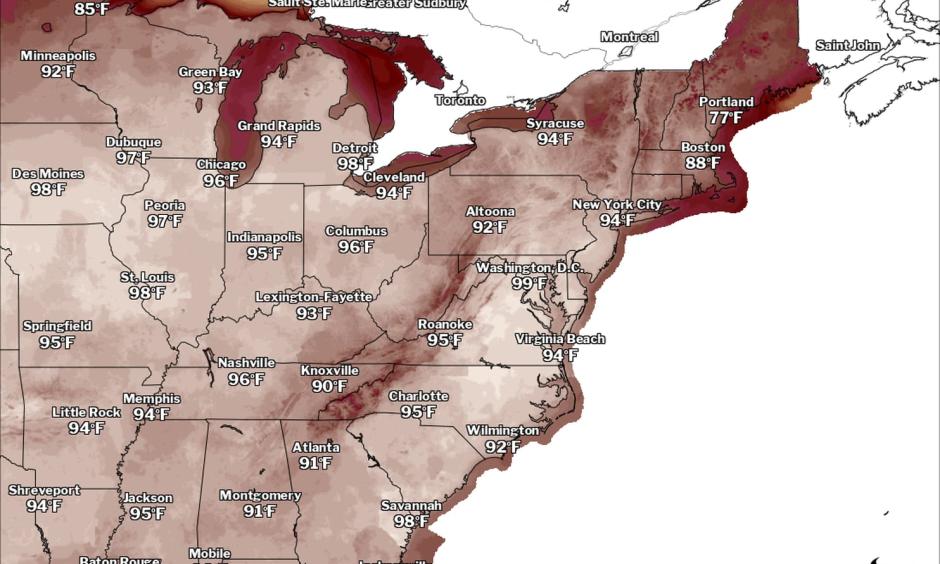 A potentially deadly combination of heat, humidity and stagnant, polluted air has engulfed more than half of the Lower 48 states, with air temperatures climbing toward 100 from the Plains to the Midwest, Mississippi River Valley and eastward to the heavily populated Boston-to-Washington corridor.
...
Heat advisories and warnings affect 154 million Americans. In many major population centers, the heat index — how hot it feels factoring in the humidity — is forecast to peak around 110 degrees between Friday and Sunday. The actual air temperature is expected to reach at least 95 for more than half the population of the Lower 48 over the next several days.