'Evacuation fatigue' caused some to ignore peril of mudslides
,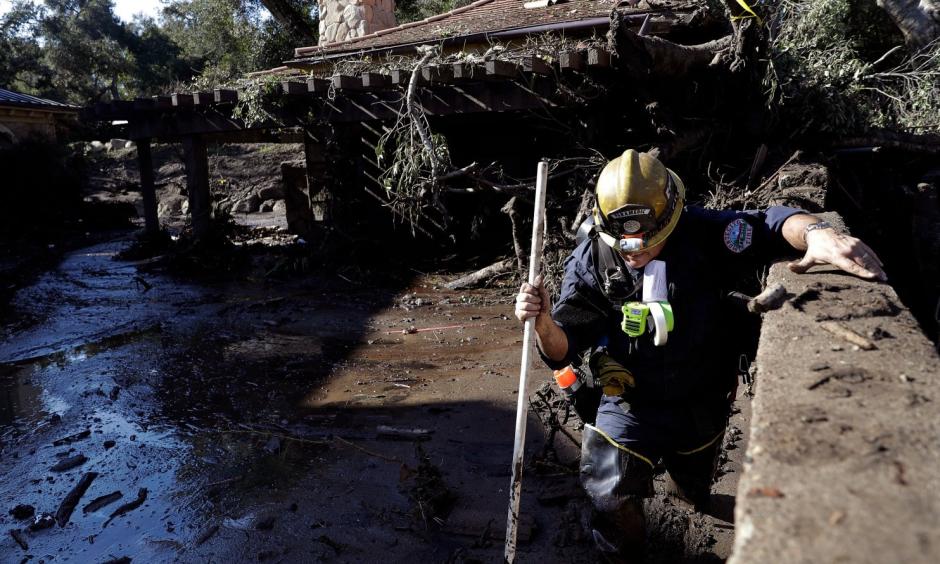 Hannah Troy knew better. But she was tired, as were many here after the warnings, the evacuations, the close calls and the worry of recent weeks.
Just in the past month, the film consultant, along with her pair of dogs, had spent two nights in a Red Cross shelter, a night in her minivan, and two weeks with a friend in Paso Robles, about 100 miles north on the now-blocked Highway 101. The Thomas Fire had forced her from home. The rainstorm that swept into Santa Barbara this week would not.
So when the voluntary evacuation advisory was issued for her neighborhood in this wealthy enclave just south of Santa Barbara, she packed a "go bag" and then ignored the warning. Some neighbors did the same, weary, too, and wondering if the rains could really be as dangerous as the historic fire they had just escaped.
"I ignored that inner voice, which I never do," Troy recalled Thursday from another Red Cross shelter, this one at Santa Barbara City College, which has been sanctuary for as many as 58 people since Tuesday, when the mountains gave way above Montecito. "But it just goes to show you, don't do that."
Many others here ignored the same inner voice, finely tuned over weeks, months and in some cases lifetimes of living in a place where fires, floods and earthquakes are always a possibility, especially as the climate changes in a way that emphasizes the extremes.