'Flash drought' could devastate half the High Plains wheat harvest
,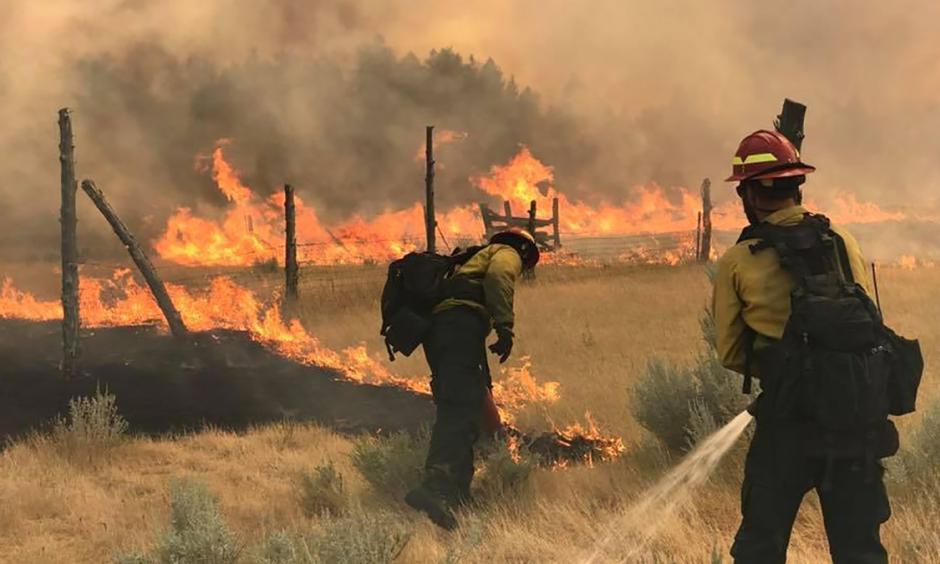 It's peak hurricane season, but the nation's worst weather disaster right now is raging on the High Plains.
An intense drought has quickly gripped much of the Dakotas and parts of Montana this summer, catching farmers and ranchers off-guard. The multi-agency U.S. Drought Monitor recently upgraded the drought to "exceptional," its highest severity level, matching the intensity of the California drought at its peak.
...
"It's devastating," says Tanja Fransen, a meteorologist at the National Weather Service's office in Glasgow, Montana. Just six years removed from 2011, one of the region's wettest years on record, eastern Montana is now enduring one of its driest.
"We're at the bottom of the barrel," Fransen says. "For many areas, it's the worst we've seen in 100 years."
...
The drought already has far-reaching effects. In eastern Montana, America's current-largest wildfire continues to smolder; the 422-square-mile Lodgepole complex fire is one-third the size of Rhode Island. It's Montana's largest fire since 1910.
Across the state, 17 other large fires are also spreading. "We haven't even hit our normal peak fire season yet," Fransen says.