'Flesh-Eating Bacteria' Causes 2nd Death in Texas Since Hurricane Harvey
,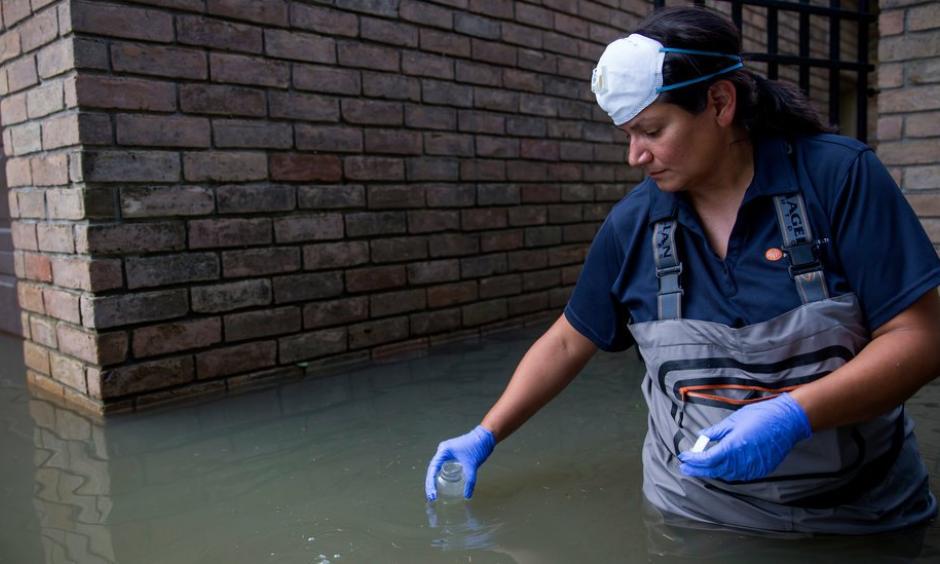 A 31-year-old man who helped repair houses in Galveston, Tex., after Hurricane Harvey has died of a rare infection caused by what is commonly known as flesh-eating bacteria, health officials said this week.
The man went to the hospital on Oct. 10 with a seriously infected wound on his upper left arm, the Galveston County Health District said in a statement on Monday. He was told he had necrotizing fasciitis, a bacterial infection that kills soft tissue. He died on Oct. 16.
...
It was the second reported death of a person from the infection since Hurricane Harvey swept through parts of Texas in August, inundating residential areas with filthy floodwaters that alarmed health officials.
"It's most likely this person's infection occurred when bacteria from Harvey debris or floodwater entered his body through a wound or cut," said Dr. Philip Keiser, an infectious disease specialist with the Galveston County Local Health Authority.