'Historic' flood engulfs Greenbrier golf course, home to PGA event in two weeks
,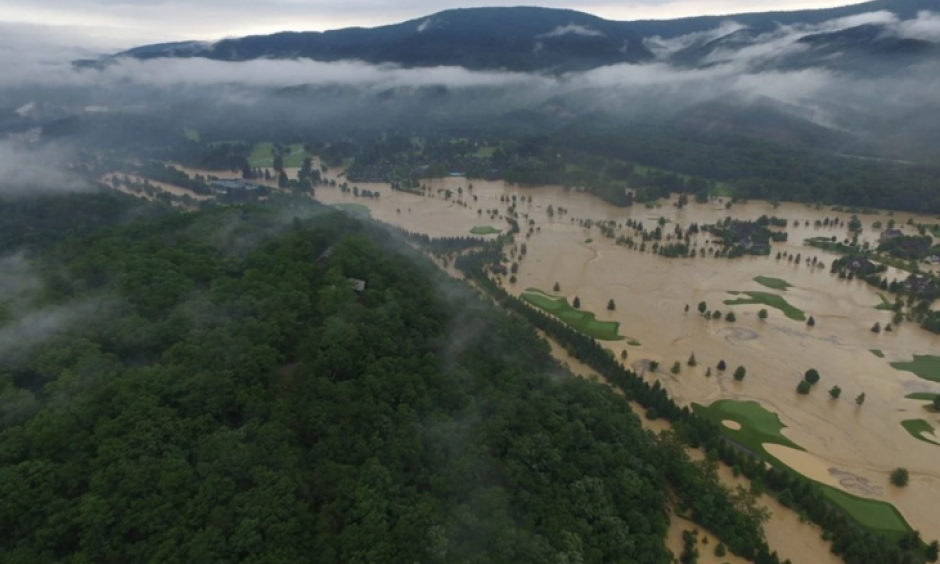 Flooding was widespread throughout West Virginia on Thursday. "Governor Earl Ray Tomblin issued a State of Emergency Thursday night in 44 out of West Virginia's 55 counties, all but the Northern and Eastern Panhandle counties, in response to the flooding," reported West Virginia's Metro News.
"The flooding marks the worst in history for Greenbrier and Nicholas counties, said Kim Gross," a representative for Gov. Tomblin," ABC News reported.
The flooding arose from a nasty complex of storms that originally developed near Chicago late Wednesday. It formed on the edge of a bulging heat dome centered over Texas. Following the jet stream, the storms surged through the Ohio Valley into West Virginia where they unloaded the devastating rains