'If You're Not Sweating' in This Town, 'There's Something Wrong'
,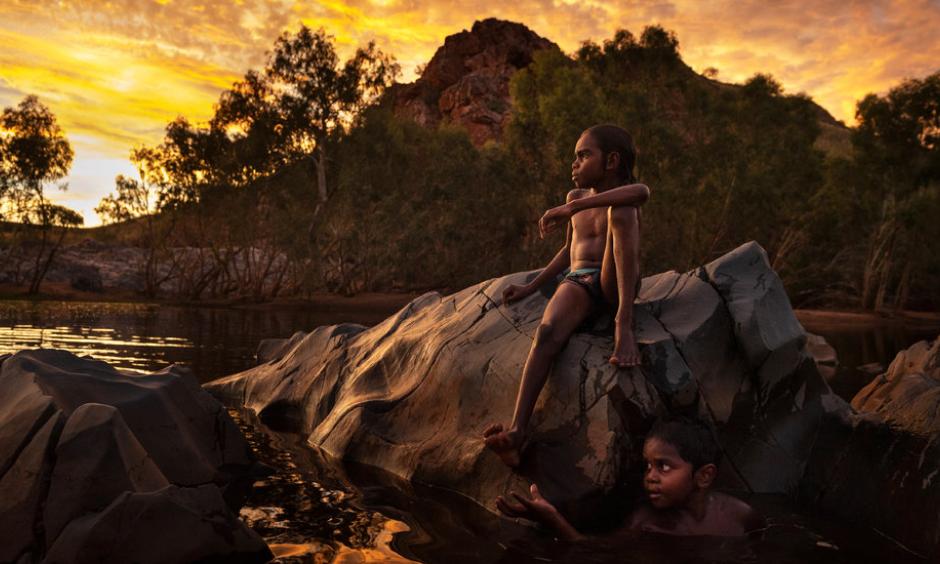 Climate Signals Summary: Climate change is increasing the frequency, intensity, and duration of extreme heat and heat waves, and this can cause serious health problems.
---
Article Excerpt: As the sun started to rise in Marble Bar, the temperature was already nudging 90 degrees: cool, by local standards.
The remote desert outpost, where the temperature soars above 95 degrees Fahrenheit for an average of 200 days a year, calls itself the "hottest town in Australia," as it swelters through heat waves hotter and longer than anywhere else on the searing continent.
...
While other Australian towns have hit higher peak temperatures, it's the ceaseless, stifling heat that has made Marble Bar notorious. By the end of the Southern Hemisphere summer, the town had broken its own record, with the thermometer hitting at least 113 degrees on 32 days.
...
But with Australia's temperatures rising even higher as a result of climate change — and, by some accounts, warming even faster than the rest of the world — it is possible that not even Marble Bar's hardiest residents will be able to withstand what may be coming.
By the end of the century, Marble Bar, about a thousand miles northeast of Perth in Western Australia, could be an average of 3 to 4.5 degrees Celsius warmer, according to figures from the Bureau of Meteorology and the Commonwealth Scientific and Industrial Research Organization.
"People don't talk about it because they really don't want to know if they're going to fry or not," Louise Mawson, a local government worker, said of climate change.
...
Across Australia, people are beginning to grapple with their identity as citizens of a country where climate change is unleashing its wrath in the form of unpredictable and ferocious disasters, from flood to drought to the catastrophic bush fires in the country's east this summer, which razed thousands of homes and destroyed more than a billion animals.
While Marble Bar's brutal conditions represent the current global extreme, the town may offer a glimpse of a new normal for a lot more places as the world grows hotter and not even the cover of night any longer offers a reprieve.
Much of the world may need to learn the rules that come with surviving sizzling conditions, rules the people of Marble Bar already know by heart. Always stay hydrated, keep out of the sun in the hottest hours and never, ever, travel more than 10 minutes by car without water to last days in case of a breakdown.
...
On a February morning, Alex Dorrington, a parks and gardens worker, was among the few brave enough (and prepared enough) to be outside on the town's main street in the blazing heat.
He was taking a break in the shade of a tree from his 10-hour shift mowing the town's grass. His body was covered head-to-toe with a straw hat, a bandanna swaddling his neck, long pants and heavy work boots. He tries to take a gulp of water every 15 minutes.
But even with these precautions, he has still suffered heat stroke before and knew well one of its symptoms. "If you're not sweating," Mr. Dorrington said, "there's something wrong."
...
In the nearby Indigenous communities of Goodabinya and Warralong, air-conditioning is considered a luxury that residents often limit to using at night.
During the day, people stay in the shade, or cool off under the sprinklers, said Jeannice Walker, sitting on her porch in Goodabinya, where friends played cards with children in their laps. When the heat isn't too unbearable, they go hunting for local bush foods, like goannas and kangaroos.
"Sometimes it's very hard for people," Ms. Walker said, adding that her family could not always afford the power needed to run their air-conditioning and that they had to wet their clothing to stay cool.