'It's the fastest I've ever seen' our neighborhood flood
,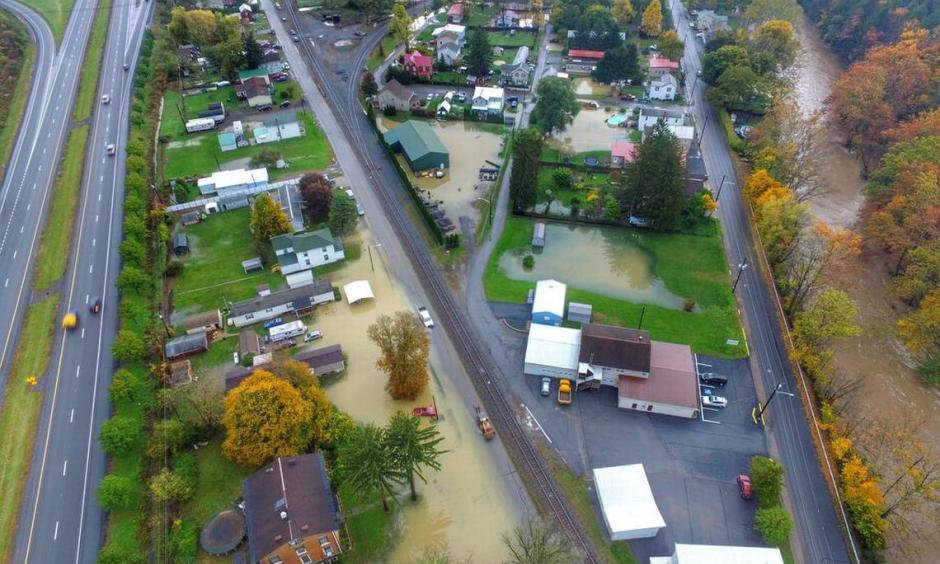 Gray clouds hung low in the sky as the residents of Milesburg took stock of their borough early Friday morning.
The water that covered the side streets of the borough had receded, leaving muddy roads, soggy fields and flooded basements. The hum of sump pumps could be heard as pipes snaked from open basement doors and windows, spilling brown water into already saturated yards.
Neighbors Tom Letterman, 72, and Donald Watson, 75, chatted on Watson's front porch at the intersection of Iddings and Spring streets — an intersection that had been completely washed over. Letterman said he was surprised at how quickly the flooding occurred, as the rain had started at about 9:40 p.m. the previous night and the area was covered in water by 12:15 a.m.
"It's the fastest I've ever seen," Watson said.