'It's nonstoppable': Wildfires lead to evacuations, I-70 closing
,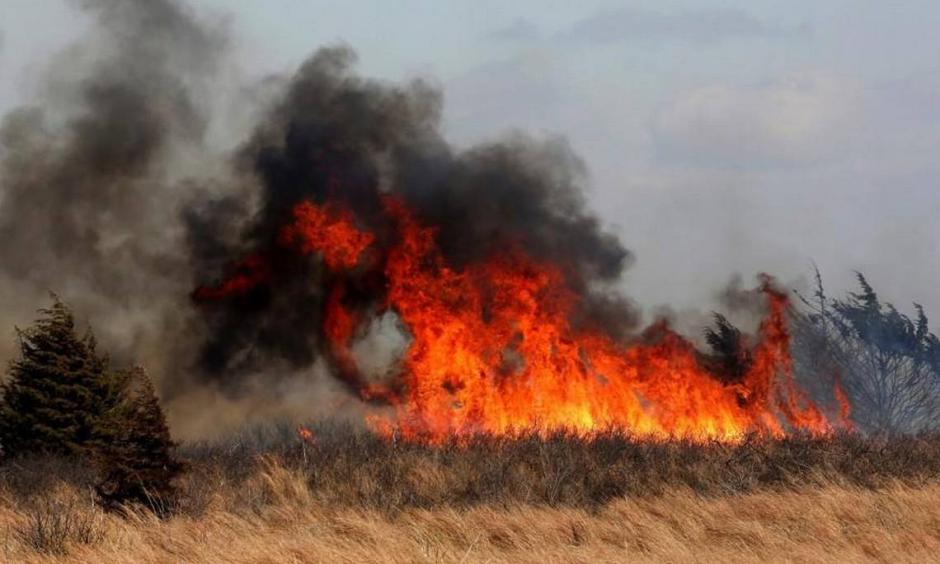 A wildfire that swept out of control in southwest Kansas on Monday afternoon caused the evacuation of two Clark County communities.
The 76 residents of the small rural town of Englewood were ordered to leave at 3:25 p.m. Monday.
Twenty minutes later, Ashland's 850 residents were ordered to leave their homes.
"This fire started in Oklahoma and came across the border in southwest Clark County," said Millie Fudge, Clark County Emergency Preparedness coordinator. "It's nonstoppable. All we are doing is protecting houses. That is all we can do."
The Clark County sheriff posted on Facebook: "Official emergency, evacuate Englewood and Ashland. Englewood residents go south to OK. Ashland residents goes east to Coldwater. Both towns are endanger of the incoming fires."
...
Monday, I-70 in north-central Kansas was closed in both directions near Wilson because of a fast-moving wildfire.
Smoke affected visibility on I-70 between Dorrance and Wilson. At one point, I-70 was shut down from Russell to the Sylvan Grove exit. Law enforcement authorities were telling people to avoid the area.