'Life-threatening' storm surge, torrential rains and hurricane force winds pound the Carolinas as Hurricane Dorian grinds north
,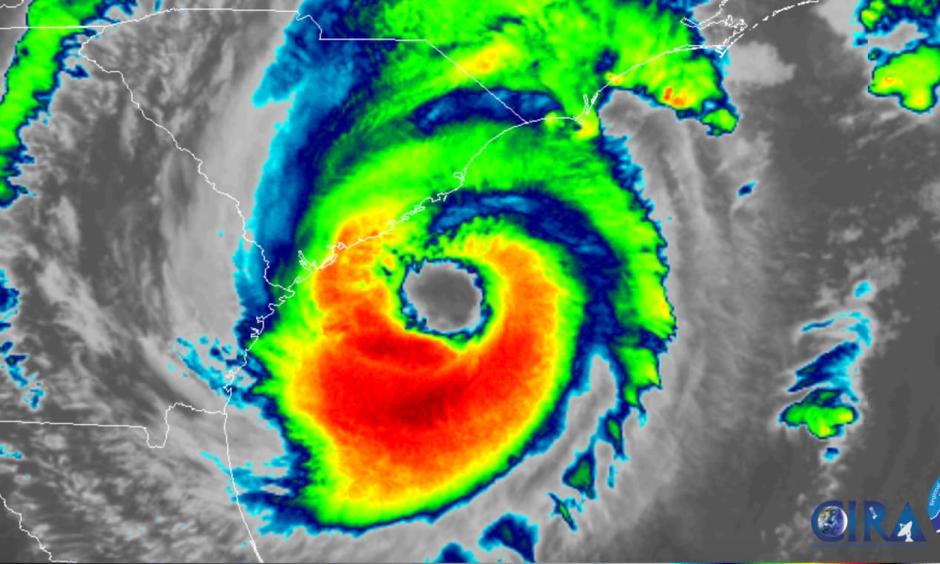 Powerful Hurricane Dorian is unleashing its full array of hazards on the Carolinas just days after causing a humanitarian crisis in the northwestern Bahamas and then zagging around the Florida Peninsula.
The high-end Category 2 storm has already flooded parts of downtown Charleston, S.C., with a combination of storm surge and rainfall runoff, prompting a flash-flood warning through mid-morning there, in addition to a storm-surge warning.
The storm's winds have decreased slightly since Thursday morning, when the storm was rated a Category 3 "major" hurricane. However, in terms of impacts, there's little difference between a low-end Category 3 storm and a high-end Category 2. Notably, the storm's wind field has expanded over time, with tropical-storm and hurricane-force winds covering more territory.
...
As of 11 a.m. ET, Hurricane Dorian was located 50 miles southeast of Charleston, S.C., and about 140 miles south-southwest of Wilmington, N.C. The storm was moving north-northeast at 8 mph.
Hurricane Dorian had maximum sustained winds of 110 mph, with higher gusts, making it a Category 2 storm. It is forecast to weaken some on Thursday as it interacts with land and is exposed to wind shear, or winds moving with different speeds or direction with height.