'Prepared for the worst': Bolivians face historic drought, and global warming could intensify it
,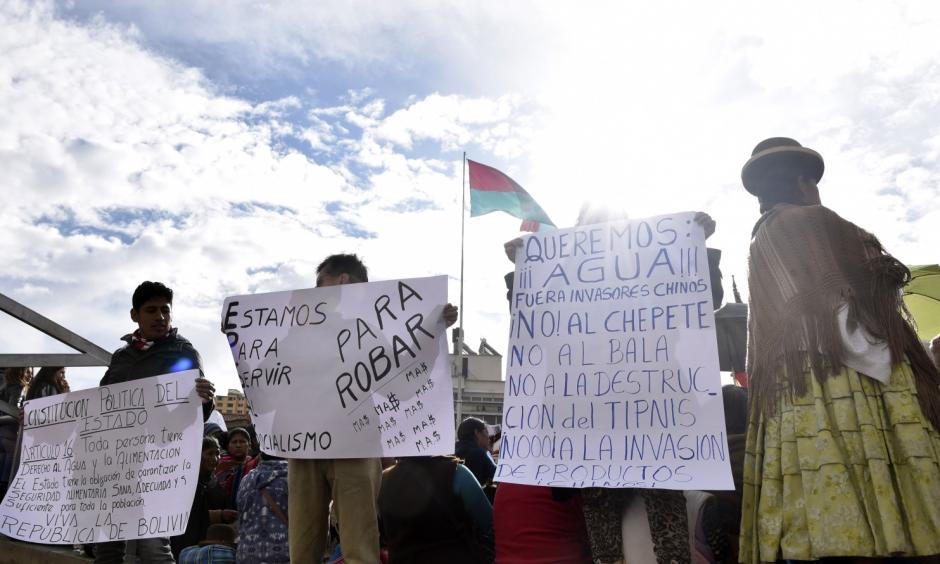 For weeks, hundreds of thousands of Bolivians have been stricken with drought, with some neighborhoods receiving water for only three hours every three days. Armed forces drive tanks into affected communities, where families form long lines to collect water. The drought became so fierce recently that schools in three regions of the country decided to cut the school year short two weeks before summer break.
The country is in the midst of its worst drought in 25 years, as three reservoirs that supply its largest city, La Paz, are almost entirely dried up. For the first time, the government has put into effect water rationing, affecting more than 177,000 families across the country, Reuters reported. In response, the government has provided aid, including bottled water, to about 145,000 drought-stricken families, Reuters reported.
...
The prolonged drought, and the government's response to it, have escalated tension and led to protests across La Paz and other regions. About two weeks ago, residents of the impoverished town El Alto held government officials and water authorities hostage after the minister of environment and water failed to turn up for a meeting to report on a water supply project in the area, Al Jazeera reported.
...
Experts say the country's water shortages are caused or exacerbated by rising temperatures and the El Niño weather phenomenon in the Pacific. Additionally, booming migration to the country's largest cities has pressured resources, particularly water, and the country's limited infrastructure has struggled to keep up. Environmental advocates also say the drought reveals the impact of large-scale agriculture and mining projects, which divert water supplies and contaminate lakes and other water sources, Reuters reported.
...
Scientists are now warning that melting glaciers — another global warming phenomenon — could make the country's water woes even worse with time. In what might seem like a paradox, in a new study published recently in the journal The Cryosphere, Simon Cook of Manchester Metropolitan University in the U.K. and British and Bolivian researchers found that the area of of the Bolivian Andes covered by glaciers shrunk by 43 percent between the years 1986 and 2014. That means about 88 square miles worth of glaciers has disappeared.
As The Washington Post reported, higher temperatures could be to blame. Temperatures in the region have risen by about 0.15 degrees Celsius each decade between 1950 and 1994 and may be warming at an even higher rate now.