'Pure devastation': At least 17 dead as firefighters struggle to contain California fires
,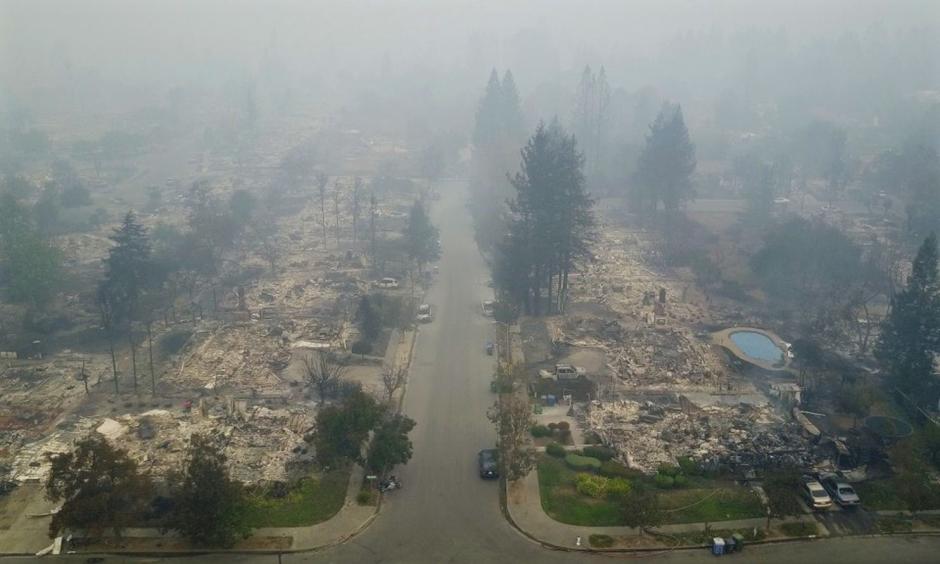 A series of deadly Northern California wildfires regained momentum Wednesday as winds whipped back up, pushing blazes through parched hills and vineyards and prompting additional evacuations from an arc of flames that has killed at least 17 people, destroyed more than 2,000 buildings and battered the region's renowned wine-growing industry.
...
The two biggest wine-country fires, known as Tubbs and Atlas, grew overnight as conditions worsened and had torched a combined 54,000 acres by Wednesday morning, according to Cal Fire.
The fast-moving flames have swept through densely populated neighborhoods in California's wine country over the past two days, causing residents to flee from homes in the middle of the night as smoke filled their rooms.
One couple had to jump into their pool as flames rushed across their land, taking occasional gasps for air as flames lapped at their backs.