'Unprecedented' number of emergency-level wildfires scorch eastern Australia
,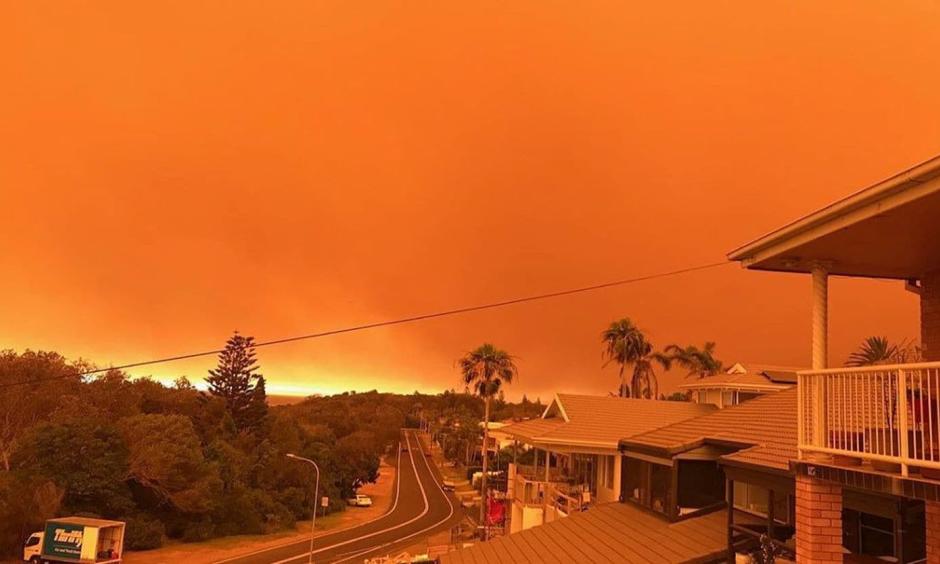 An "unprecedented" outbreak of emergency-level bush fires has scorched a vast area of Australia's southeastern state of New South Wales during the past few days, with fire weather only beginning to improve on Friday, according to the New South Wales Rural Fire Service (RFS) and the Australian Bureau of Meteorology.
...
The bush fires this week are taking place in areas of Australia that are projected to see increases in the average forest fire danger index and the number of days with severe fire danger due to human-caused global warming, according to a 2015 federal climate report. Studies published since have also warned that one of the most robust findings of climate research is that the fire season will lengthen in large parts of Australia, and that conditions will become more conducive to severe fires as the climate warms and vegetation dries out faster and more extensively.
Australia's fire danger has increased since 1950 across most of the eastern part of the country, the Bureau of Meteorology has found. These trends include areas of southeastern Queensland and parts of northeastern New South Wales, and capture an increase in the frequency and severity of dangerous fire weather.
The United States is also grappling with the ramifications of climate change when it comes to wildfires, particularly in the West.