A 'Water Bomb' of a Storm Kills 21 in Macedonia's Capital, Skopje
,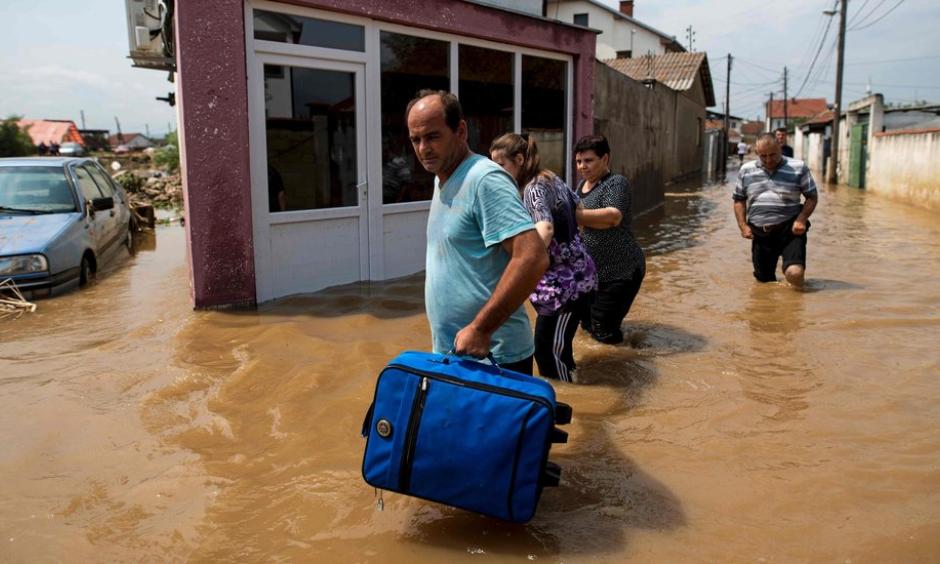 A freakishly violent rainstorm that Macedonia's top weather official called a "water bomb" ravaged Skopje during the weekend, collapsing streets, inundating vehicles and drowning trapped motorists and homeowners, most of them caught by surprise.
...
The National Hydrometeorological Service said it had issued a warning about an impending storm earlier on Saturday, but the intensity of the storm was a shock.
"The clouds seem to have stopped immediately and dropped the water on this very small part of Skopje, in what can be described only as a water bomb," Oliver Romevski, the director of the service, said Sunday. "We are all shaken from this phenomenon and from what it has caused."
...
At least 21 people were killed and 77 injured in what officials described on Sunday as the worst flooding disaster in a half-century to hit Skopje, the Macedonian capital and a city of more than a half-million people in the central part of the Balkan Peninsula