'Water Windfall' Found in Drought-Stricken California
,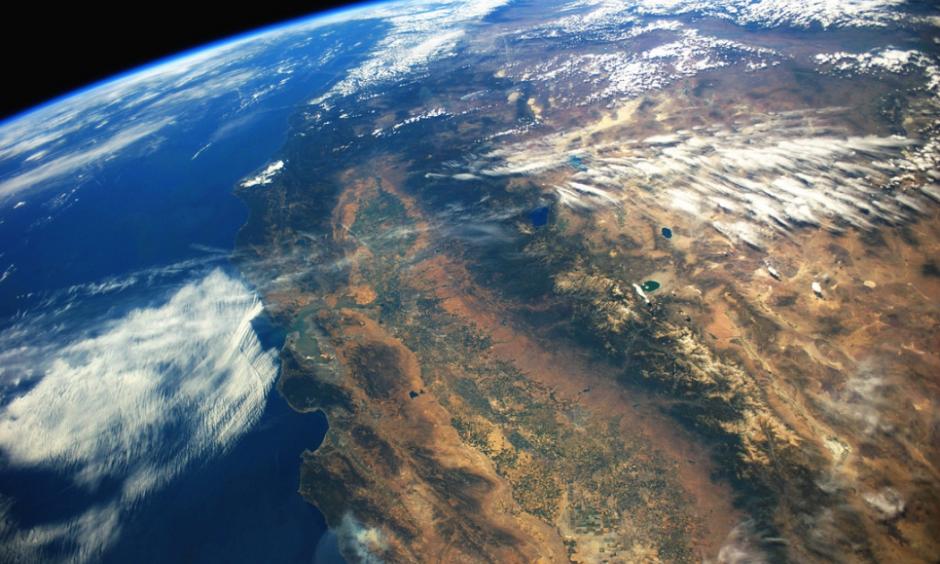 Climate change is exposing the state to a greater threat of drought, reducing the amount of water available for farming and drinking as higher temperatures evaporate reservoirs. More precipitation is expected to fall as rain instead of snow in California as the world warms, forcing the state to find new ways to store rain water for municipal and agricultural use.
To stave off losses during its four-year drought, California has relied on groundwater to irrigate its farm fields. So much groundwater is being used that the water table has fallen by 50 feet in some places in the Central Valley, and the valley floor is sinking, or subsiding, as aquifers are depleted...
Analyzing water data gathered from oil and gas wells across eight Central Valley counties, Stanford researchers show that there are about 2,700 cubic kilometers of accessible fresh or brackish water locked in the Central Valley's deep underground aquifers. That's almost triple the 1,020 cubic kilometers of freshwater that had been previously estimated