This "Blizzard for the Ages" Headed for the East Coast Is Very Much the Real Deal
,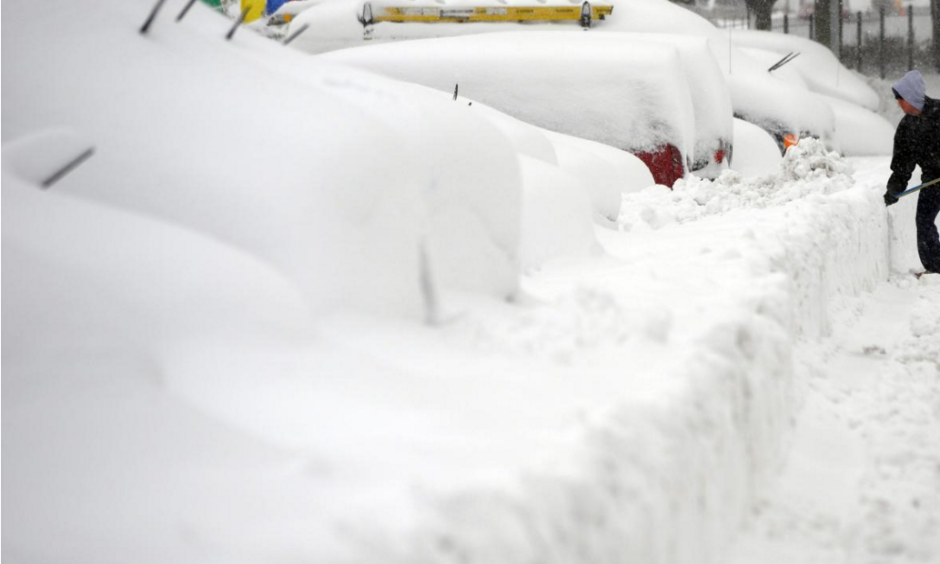 The same atmospheric forces that have contributed to the exceptionally warm winter so far will help steer tremendous amounts of moisture toward the coast. Climate change and El Niño have pushed water temperatures in the Atlantic to near record highs right now, which could offer something similar to the boost a landfalling hurricane sometimes gets when traversing the Gulf Stream—a rapidly strengthening storm, though with snow instead of rain.
That means the most remarkable thing about this week's snowstorm is the sheer amount of water that will be available to be turned into snowflakes. The latest weather models show around three inches of liquid equivalent falling between Washington and Philadelphia from late Friday until early Sunday. An inch of liquid will usually make about 10 inches of snow, but ratios can go as high as 15 to 1 in storms with fluffier flakes and colder air. You do the math.