11 Dead, 1,500 Stranded in North Carolina as Dangerous Matthew Flooding Continues
Lumberton, NC
Princeville, NC
,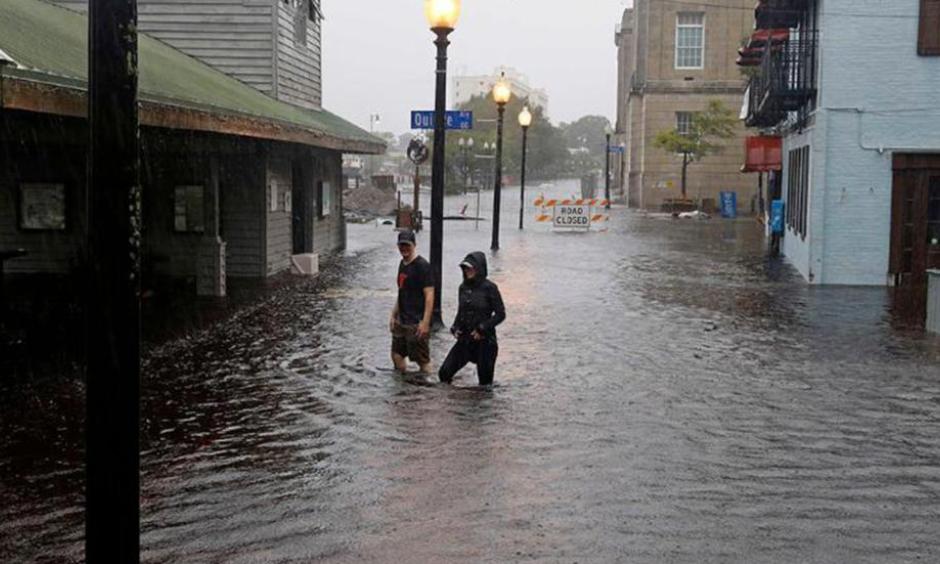 Hurricane Matthew continued to wreak havoc on North Carolina on Monday, leaving 11 dead, 1,500 stranded by flooding and several counties under severe flooding threats, including a town of 2,000 that remains under a mandatory evacuation.
According to North Carolina Gov. Pat McCrory, 1,500 people are stranded in Lumberton by flooding Monday morning. People are stranded on roofs and rescues are underway, the governor said during a press conference Monday morning...
Despite Matthew's exit, much of North Carolina remains under a threat of flooding and nearly half a million are without power as of 7 a.m. Monday, according to the state's department of public safety.
"Hurricane Matthew is off the map. But it is still with us. And it is still deadly," North Carolina Governor Pat McCrory said in a press conference Sunday.
The Neuse River has already hit record levels at Smithfield and could crest at record level in Goldsboro on Monday. The North East Cape Fear River is expected to crest near Chinquapin sometime Wednesday, according to weather.com meteorologist Chris Dolce.
"This is going to be a prolonged event," McCrory said. "Rocky Mount, Goldsboro, Kinston, Greenville – every town in between. We will have very serious issues."
..
Major to near all-time record flooding is occurring along the Neuse River at Clayton and Smithfield in the coming days. The Neuse River at Goldsboro is forecast to exceed the record flooding from Hurricane Floyd by more than two feet.
...
Hurricane Matthew "did downgrade in the wind, but it upgraded into the volume of water," [North Carolina, Gov. Pat McCrory] said. "And water can kill, along with continued high winds. ... We still have serious concerns on the beaches. But most of our concerns right now are inland, where we're going to have surges on the major rivers coming into North Carolina, which could cause some serious, serious damage."