2015-2016 El Niño Provided 'Natural Experiment' on the Effects of Warming Seas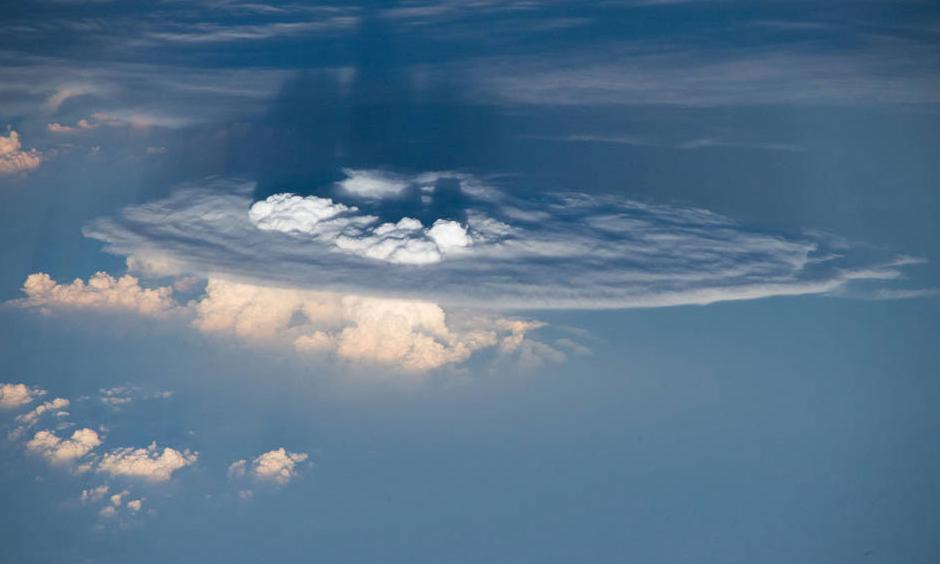 A marked increase in central Pacific Ocean sea surface temperatures during the strong 2015-2016 El Niño lofted abnormal amounts of cloud ice and water vapor unusually high up into the atmosphere, creating conditions similar to what could happen on a larger scale in a warming world.
The findings were part of a recent study led by Melody Avery, a researcher at NASA's Langley Research Center in Hampton, Virginia. Researchers at NOAA's Earth Science Research Laboratory, the University of Colorado at Boulder and Texas A&M University also contributed.
"In a warming world we expect sea surface temperatures to rise. And what we were able to see from a natural climate cycle with our sophisticated sensors is the impact of rising sea surface temperatures on really high-altitude convection," said Avery. "It just makes the storms really tall, and it puts a lot of ice way up high in the atmosphere. And we also observed an unusual amount of water vapor in the stratosphere."
Under typical conditions, storms don't push so high into the atmosphere — most are contained in the troposphere, the lowest part of the atmosphere where we live and have weather. In fact, the anvil-shaped appearance of tall storm clouds is the result of those clouds flattening out as they reach the tropopause, ordinarily a boundary between the troposphere and stratosphere.
When water vapor reaches the stratosphere, though, like it did during the 2015-2016 El Niño, it acts as a potent greenhouse gas. Ice at that altitude can also pass from a solid state and become water vapor, further exacerbating the situation.
"This process is a self-reinforcing cycle, so it's very important for us to understand both the process and whether or not it might change with future climate change," said Sean Davis of NOAA's Earth Science Research Laboratory. "This study really highlights the need for sustained measurements of Earth's atmosphere from space. That is really the only way we can observe and monitor these events on a global scale."