2018 Is Shaping Up to Be the Fourth-Hottest Year. Yet We're Still Not Prepared for Global Warming.
,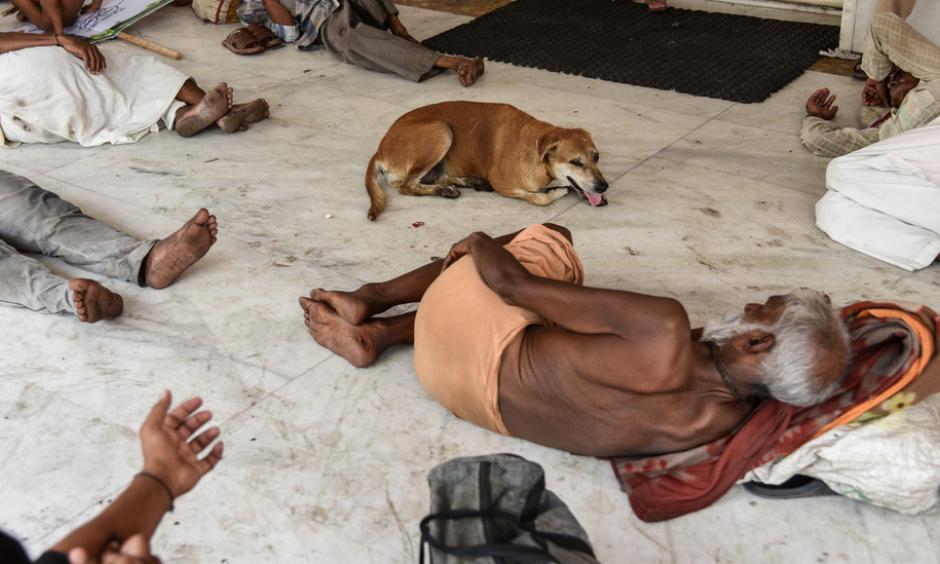 This summer of fire and swelter looks a lot like the future that scientists have been warning about in the era of climate change, and it's revealing in real time how unprepared much of the world remains for life on a hotter planet.
The disruptions to everyday life have been far-reaching and devastating. In California, firefighters are racing to control what has become the largest fire in state history. Harvests of staple grains like wheat and corn are expected to dip this year, in some cases sharply, in countries as different as Sweden and El Salvador. In Europe, nuclear power plants have had to shut down because the river water that cools the reactors was too warm. Heat waves on four continents have brought electricity grids crashing.
And dozens of heat-related deaths in Japan this summer offered a foretaste of what researchers warn could be big increases in mortality from extreme heat. A study last month in the journal PLOS Medicineprojected a fivefold rise for the United States by 2080. The outlook for less wealthy countries is worse; for the Philippines, researchers forecast 12 times more deaths.
...
"It's not a wake-up call anymore," Cynthia Rosenzweig, who runs the climate impacts group at the NASA Goddard Institute for Space Studies, said of global warming and its human toll. "It's now absolutely happening to millions of people around the world."
Be careful before you call it the new normal, though.
Temperatures are still rising, and, so far, efforts to tame the heat have failed. Heat waves are bound to get more intense and more frequent as emissions rise, scientists have concluded. On the horizon is a future of cascading system failures threatening basic necessities like food supply and electricity.
For many scientists, this is the year they started living climate change rather than just studying it.
"What we're seeing today is making me, frankly, calibrate not only what my children will be living but what I will be living, what I am currently living," said Kim Cobb, a professor of earth and atmospheric science at the Georgia Institute of Technology in Atlanta. "We haven't caught up to it. I haven't caught up to it, personally."
This week, she is installing sensors to measure sea level rise on the Georgia coast to help government officials manage disaster response.
Katherine Mach, a Stanford University climate scientist, said something had shifted for her, too.
"Decades ago when the science on the climate issue was first accumulating, the impacts could be seen as an issue for others, future generations or perhaps communities already struggling," she said, adding that science had become increasingly able to link specific weather events to climate change.
"In our increasingly muggy and smoky discomfort, it's now rote science to pinpoint how heat-trapping gases have cranked up the risks," she said. "It's a shift we all are living together."