3 reasons why America's 'major hurricane drought' is misleading
,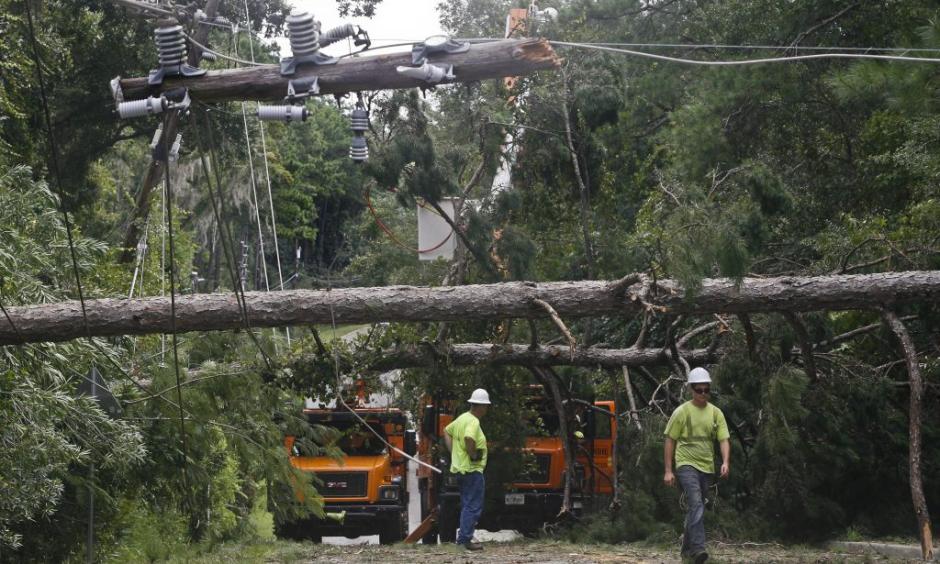 Cedar Key, a 700-person village 90 miles north of Tampa Bay, was "devastated" by rain, wind and a 9-foot storm surge, the town's police chief said. More the 250,000 people lost power, according to the New York Times, as the storm crossed Florida's Big Bend.
Experts say the worst impacts are yet to come.
...
Hurricane severity in the Atlantic Ocean is classified by the Saffir–Simpson scale, which pays attention to a single factor: wind speed. Created nearly 40 years ago by civil engineer Herbert Saffir and National Hurricane Center director Robert Simpson, the scale relies on wind speed because it's one of the most damaging aspects of a hurricane when it comes to physical structures. Only Category 3 storms (with winds of 111 to 129 miles per hour) or higher earn the label of major hurricane...
"A lot of history regarding the construction in hurricane-prone areas and what they could withstand in terms of wind went into the scale's development," [Climate Central meteorologist Bernadette Woods Placky] said. But it doesn't account for storm surge — when winds push seawater onshore. Storm surge caused most of the damage during Hurricane Sandy in 2012. The National Weather Service took notice afterward, according to Woods Placky, due to the damage and confusion wrought by the storm surge.
Rainfall is another understated factor of tropical storms, which may come into play this weekend with Hermine.
...
[I]t's accepted that warming temperatures worsen storms by increasing rainfall. However, the jury remains out on whether or not anthropogenic warming will increase the frequency of hurricanes or the intensity of their winds across the globe...
However, the Intergovernmental Panel on Climate Change did state in their last assessment that enough data are available to conclude there has been an increase the number and intensity of North Atlantic hurricanes since the 1970s...
Regardless, global warming is strongly linked with sea-level rise. Higher seas mean larger storm surges during tropical storms and more coastal damage. Plus, heavier rains caused by climate change mean additional flooding for coastal and inland areas during storms like Hermine.
"Globally, oceans are 8 inches higher than they were in 1900. That 8 inches is pushing storm surges that much higher and farther inland," Woods Placky said. "Those are two things that we're confident about — more rain and higher impactful storm surge"