82 Days Underwater: The Tide Is High, but They're Holding On
,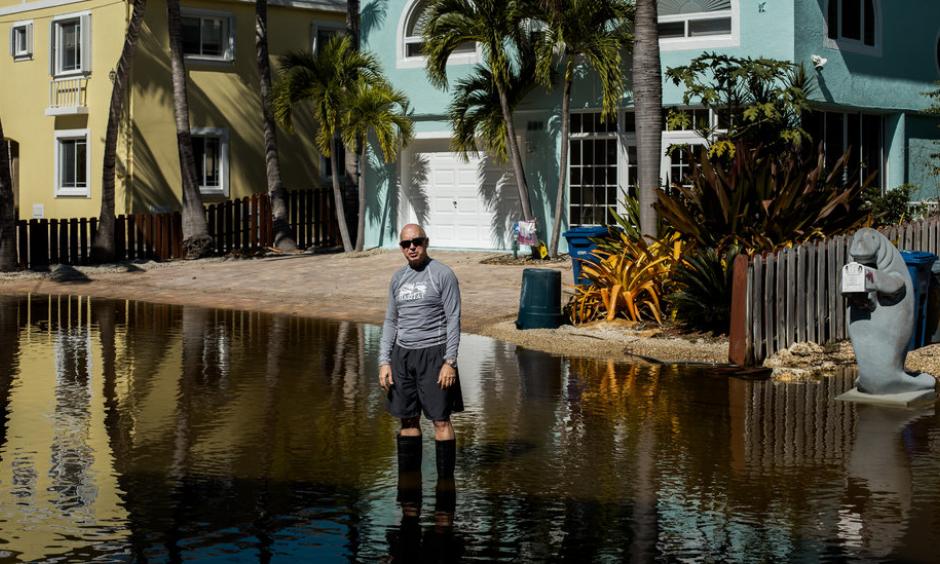 A brutal "king tides" season made worse by climate change has flooded the streets of a Florida Keys community for nearly three months.
Life during the unusually high "king tides" in South Florida this fall has become a maddening logistical task for people along the Blackwater Sound, a scenic but low-lying stretch of the Upper Keys. For nearly three months, the residents of Stillwright Point's 215 homes have been forced to carefully plan their outings and find temporary workarounds to deal with the smelly, stagnant water — a result not of rain, but a rising sea — that makes their mangrove-lined streets look more like canals.
Another Key Largo neighborhood, Twin Lakes, is similarly inundated. Scientists say a combination of factors, including disruptive hurricanes, have contributed to this year's exceptionally high tides.
"King tides" take place predictably each fall, when the alignment of the moon, sun and Earth creates a stronger gravitational pull on the warm oceans. Rising sea levels caused by climate change make the flooding worse.
This year, Hurricane Dorian and other tropical storms in late August and September likely interrupted the Gulf Stream, which moves water away from southern Florida. Instead, the water backed up, said Chris Rothwell, lead forecaster with the National Weather Service in Key West. Tides from the Carolinas to Florida, and from the Florida Keys to Tampa, have been six to 18 inches higher than expected.
"This is a high anomaly," said Brian McNoldy, a senior research associate at the University of Miami's Rosenstiel School of Marine and Atmospheric Science. "But as time goes on, what we think of as high anomalies will gradually become more normal. There'll be a time at some point where what used to be our high tide becomes the mean sea level."