Alaska's Permafrost Is Thawing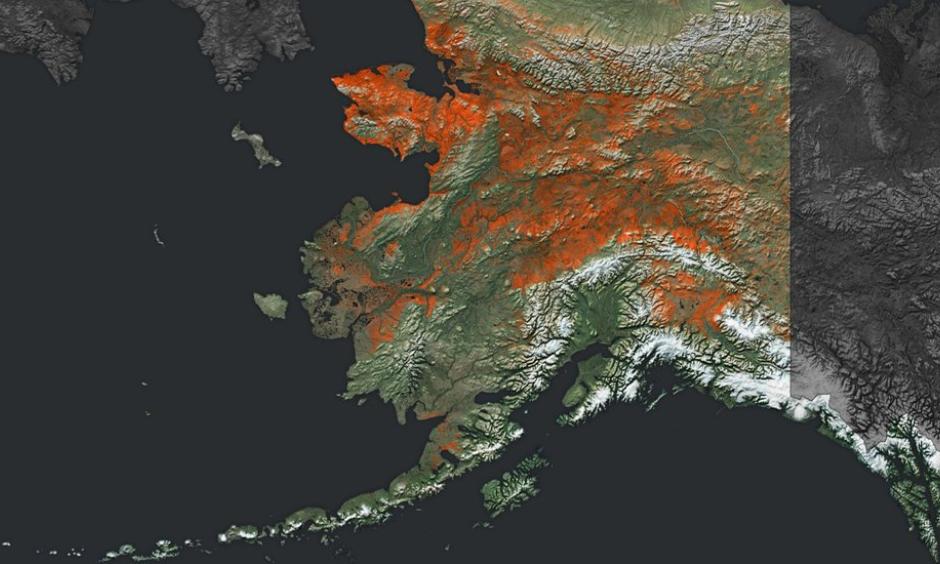 [T]o the scientists from Woods Hole Research Center who have come [to Alaska] to study the effects of climate change, the most urgent is the fate of permafrost, the always-frozen ground that underlies much of the state.
Scientists have estimated that the process of permafrost thawing could contribute as much as 1.7 degrees Fahrenheit to global warming over the next several centuries, independent of what society does to reduce emissions from burning fossil fuels and other activities.[1]
...
Even in colder northern Alaska, where permafrost in some parts of the North Slope extends more than 2,100 feet below the surface, scientists are seeing stark changes. Vladimir E. Romanovsky, a permafrost researcher at the University of Alaska, Fairbanks, said that temperatures at a depth of 65 feet have risen by 3 degrees Celsius (about 5.5 degrees Fahrenheit) over decades.
Near-surface changes have been even greater. At one northern site, he said, permafrost temperatures at shallow depths have climbed from minus 8 degrees Celsius to minus 3.
...
The main road in Bethel, where average temperatures have risen about 4 degrees Fahrenheit since the mid-20th century, is more of a washboard than a thoroughfare because of shifting ground. Building foundations in Bethel move and crack as well. Some roads, airport runways and parking areas have to be reinforced with liquid-filled pipes that transfer heat out of the permafrost to keep the ground from slumping.
...
"There's a massive amount of carbon that's in the ground, that's built up slowly over thousands and thousands of years," he said.
"It's been in a freezer, and that freezer is now turning into a refrigerator."