Alaska salmon stream hits high temperature during heat wave
Cook Inlet Loop, Anchorage, AK
by
The Seattle Times via Associated Press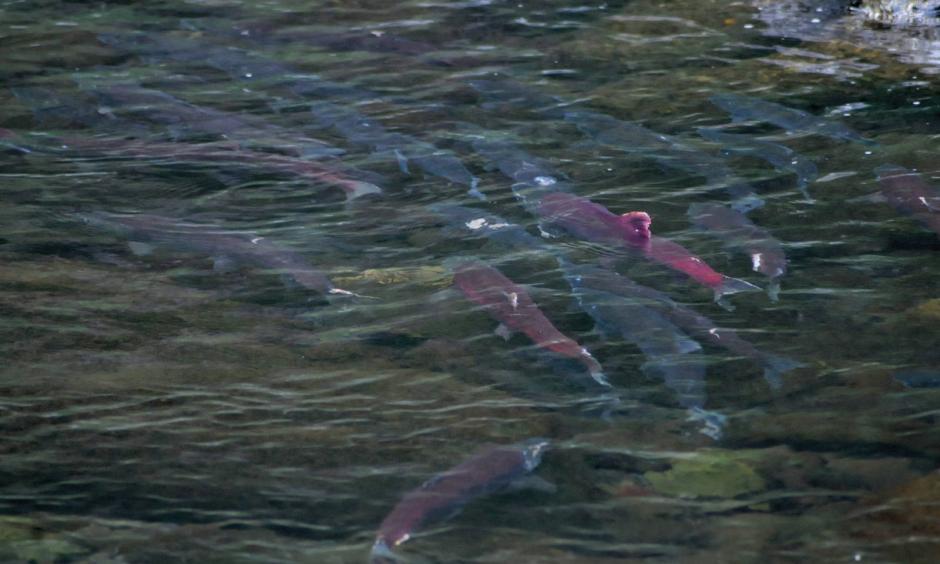 The science director for Cook Inletkeeper, a nonprofit organization that monitors the health of Cook Inlet, wrote a paper two years ago on what salmon streams might be like in the future with climate change.
Sue Mauger wrote that water temperatures might rise above 80 degrees (26.67 Celsius) in the next 30 or 40 years.
The future arrived sooner than expected three weeks ago, the Homer News reported.
On July 7, during a "heat dome" of high air temperatures over southcentral Alaska, a real-time stream temperature gauge in the Deshka River registered above 81.7 degrees (27.61 Celsius).
"This is what we predicted, but it's happening in 2019," Mauger said. "It's disheartening to see, getting so high so fast."
It was the first time that a stream monitored by the group topped 80 degrees.