Amazing Autumn on Alaska's North Slope: Record Warmth, Record Low Sea Ice Extent
by
Weather Underground | Category 6
,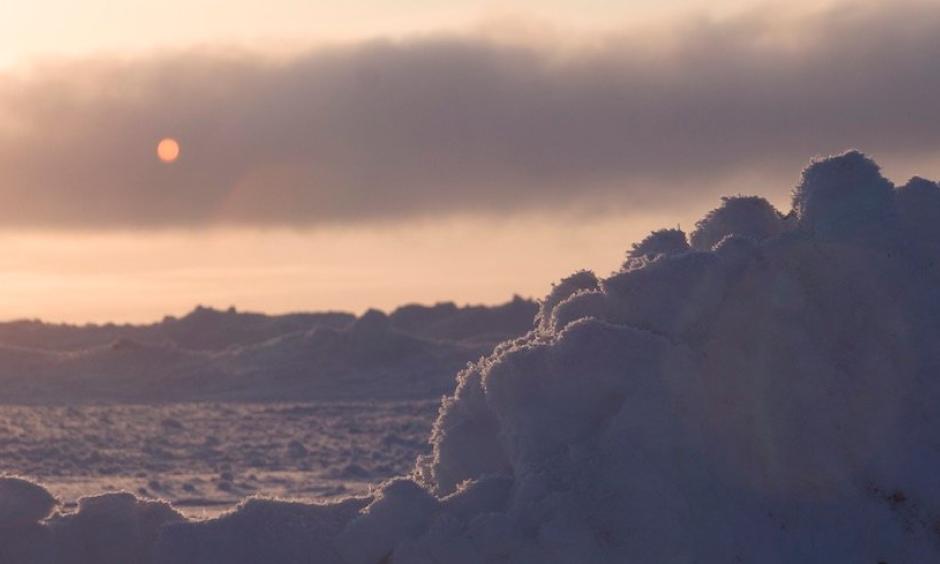 November 2017 averaged 17.2°F in Utqiaġvik (Barrow), Alaska, a new monthly record—besting the previous record of 15.3°F established in November 1950—and some 16.4° above average. This was also the second month of the year with a record-high average temperature, the other being this past July with a 46.0°F monthly average (the fourth highest reading observed in any month on record).
Winters in Utqiaġvik have seen a dramatic warming over the past 10 years, as Figure 1 below illustrates. In fact, it has not just been the winters. As of November 30, the average in Utqiagvik for 2017 stands at 19.5°. That value will surely drop once the upcoming cold of December is factored in, but if December temperatures are near or above average, then 2017 will still end up as the second warmest year on record in Utqiaġvik, behind only 2016 (which averaged 18.9°F). As long as this year ranks in the top eight, as seems very likely, then eight of the warmest years on record for Utqiaġvik will have occurred in just the past 10 years.
Is it possible that growth of the Utqiaġvik area has led to a significant urban heat island effect and boosted temperatures to these record highs? Rick Thoman, climate science and services manager for the NOAA/NWS Alaska Region, relays the history of Barrow/Utqiagvik and its weather observation network below.