America's heartland is expected to flood again — but this time amid coronavirus
Iowa
Michigan
Minnesota
Wisconsin
Montana
North Dakota
South Dakota
Nebraska
Wyoming
,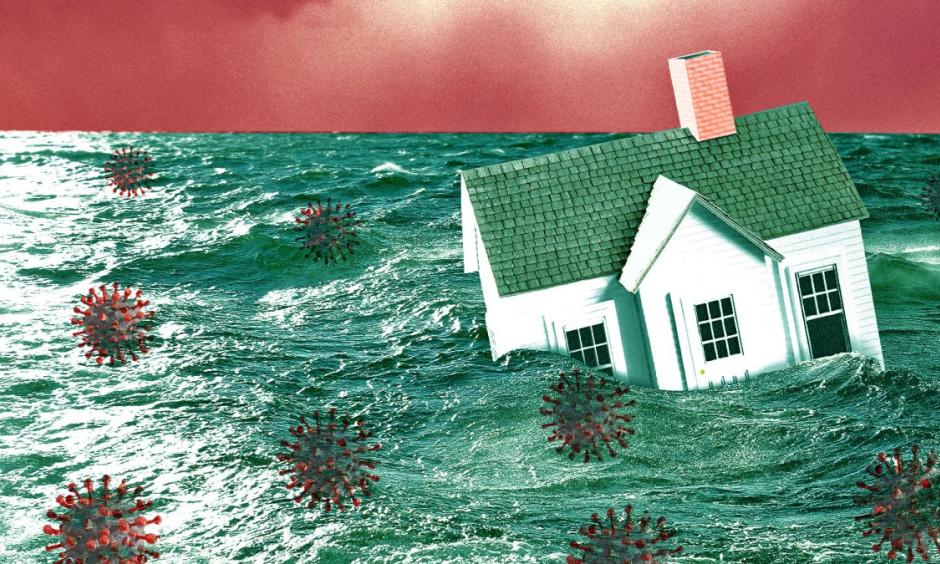 Climate Signals Summary: Climate change is increasing the frequency and intensity of extreme rainfall events, as well as increasing total precipitation in some regions, and this increases the risk of flooding. In the spring of 2019, there was severe flooding in the Mississippi River Valley and the Missouri River basin.
---
Article Excerpt: In mid-March, the National Oceanic and Atmospheric Administration released its spring flooding outlook. According to its forecast, about a third of the U.S., 128 million people in 23 states, will be affected by flooding in the next few months, with the Northern Plains and Upper Midwest most at risk.
That prediction comes on the heels of a devastating year of flooding in America's heartland. Between February 2019 and January of this year, Iowa, Michigan, Minnesota and Wisconsin experienced their wettest 12-month period on record, and Montana, Nebraska, Wyoming and the Dakotas experienced their second-wettest. Flooding is caused by a combination of factors, but climate change, which spurs warmer air and therefore more moisture, is one of them.
...
The nation has never had to deal with an epidemic and climate change at the same time. The way the federal government has handled both of those threats so far shows that it's ill equipped to respond to scenarios that deviate from business as usual. Researchers have already determined that climate change acts as a threat multiplier: something that exacerbates existing risks. As we head into the spring and summer months and weather becomes more volatile, coronavirus could become a threat multiplier, too.
...
"They were stressed even before the pandemic," James Kendra, co-director of the Disaster Research Center at the University of Delaware, told Grist. FEMA was still working to resolve a number of disaster declarations from previous years — formal requests from cities, counties, or states for aid — before it was asked to join the effort to combat the coronavirus. To boot, the agency is chronically understaffed, even before President Trump reallocated some of its funding to immigration detention centers last summer.
...
Once flooding and other natural disasters hit, Kendra says coronavirus is likely to hinder FEMA's work because the social distancing required to keep FEMA staff and the people they interact with safe will affect the agency's ability to do in-person field work. The agency has already suspended interpersonal fieldwork in Tennessee, where tornadoes killed 25 people in early March, because of the virus. FEMA agents will have to practice social distancing, disinfect facilities, and be far more mindful of disease transmission than normal, which in turn will be a "slowing factor on operations generally," Kendra says.
...
In the past few years, it has sometimes felt like Americans couldn't catch a break from natural disasters. Floods in the Midwest in spring and summer were followed by West Coast wildfires and the Atlantic hurricane season in the late summer and fall. (The 2020 hurricane season, by the way, is expected to be "above normal.") Now, the staggered nature of those events and their regionality is part of what's preventing entire supply systems from collapsing during the coronavirus pandemic. In coming years, climate change could make those events far less staggered, extending the range of devastating floods across most of the country, spurring year-round fire seasons, and exacerbating the frequency of major hurricanes. If coronavirus has taught us anything, it's that we need to start dividing some of our threat multipliers or risk confronting a challenge we can't adapt our way out of.