Antarctica's Ice Sheets Are Melting Faster Than Ever
,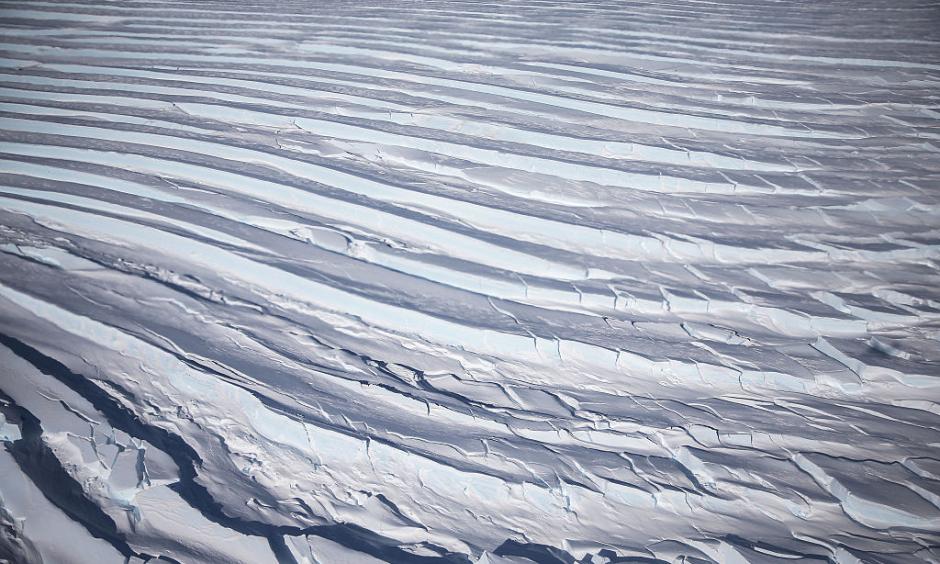 A team of scientists found that a significant amount of ice sheets has been melting in the Eastern part of Antarctica during the last summer months. Researchers noted that the ice shelves are anything but solid -- they had large pockets of weakness throughout the entire structure.
[T]he researchers found the ice shelves to be anything but solid. Large pockets reveal weaknesses in its structure, suggesting that it is vulnerable to collapsing due to a process called "hydrofracturing."
While ice sheets in the Arctic reveal dramatic melting in the summer -- Greenland, for instance, has lakes and rivers -- East Antarctica is supposed to be different on the account of its extreme remoteness and low temperatures. There are no summers there, per se, which means that ice tends to remain solid throughout the year.
Jan Lenaerts, a glaciologist from Utrecht University in the Netherlands, noted, ''Many people refer to East Antarctica as being too cold for significant melt. There's marginal melt in summer, but there's not a lot.''
So what is the reason for such melting ice? Phys.org noted that strong winds that carry warm air blow away reflective snow, allowing the Sun's rays to absorb into the ice and not bounce back into space.
Because of this, researchers found multiple rivers and moulins that carried water into the floating ice shelf -- meaning the ice shelf is no longer solid. When they fall apart, the ice behind them tends to flow more rapidly into the ocean and results to the rise in sea levels.
At this point, researchers cannot say that these processes are caused by humans, but it is already clear that there is a lot of melting water in warmer summers. Global warming itself can produce warmer Antarctic temperatures, increasing the volume of water, until it leads an eventual crack in the ice, with a massive amount of water that can potentially be lost.