The Arctic's fabled passage is opening up. This is what it looks like
,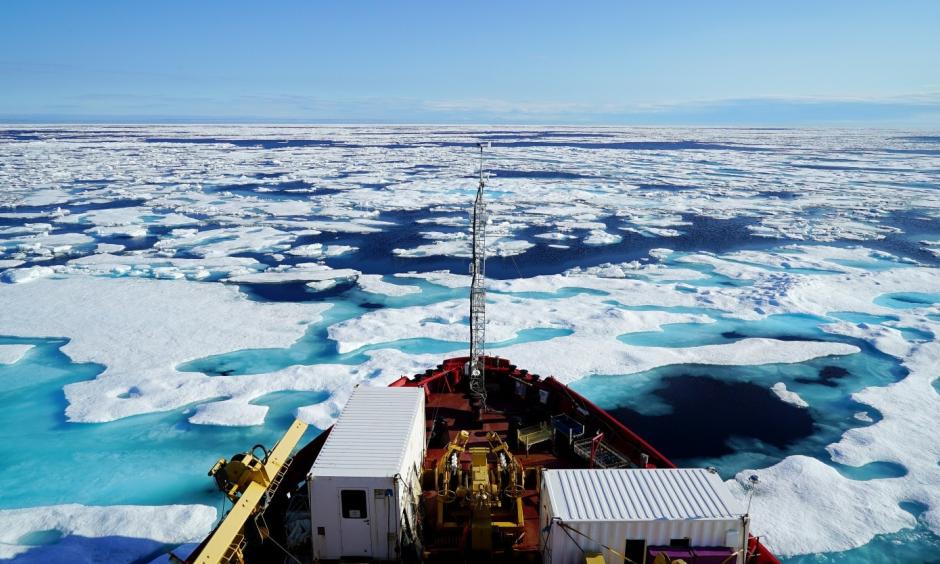 It wasn't until the early years of the 20th century that Norwegian explorer Roald Amundsen completed the first successful passage to the Pacific, over three years, wintering for three seasons as he went.
But now as the climate warms and Arctic sea ice levels plummet, passages are increasing.
...
Data compiled by Robert Headland and colleagues of the Scott Polar Research Institute at the University of Cambridge show 254 transits of seven separate possible routes between Amundsen's passage and the end of last year, with a sharp increase in recent years.
There were 16 crossings last year, including the Crystal Serenity, a massive cruise ship carrying some 1,000 passengers that was guided by its own icebreaker. The cruise ship will be back later this year.
...
The original goal of seeking out the Northwest Passage to find a shorter trade route between the Atlantic and Pacific oceans is still not fully realized.
Ice conditions are still unpredictable, which is a major problem. "Yes the general trend is down, it's declining, but the thing to pay attention to is the intraseasonal variability. There's massive swings," said David Jackson, director of the Canadian Ice Service.
Ship traffic will still be limited to summer months for the foreseeable future.
...
But few doubt the overall trend: More open water, beginning earlier in the year and lasting later into the start of winter. And the route is getting more traffic — although there is skepticism about whether large shipping companies will be using the route any time soon. That's why this mission — and charting the passage — is so important.