Arctic's strongest sea ice breaks up for first time on record
,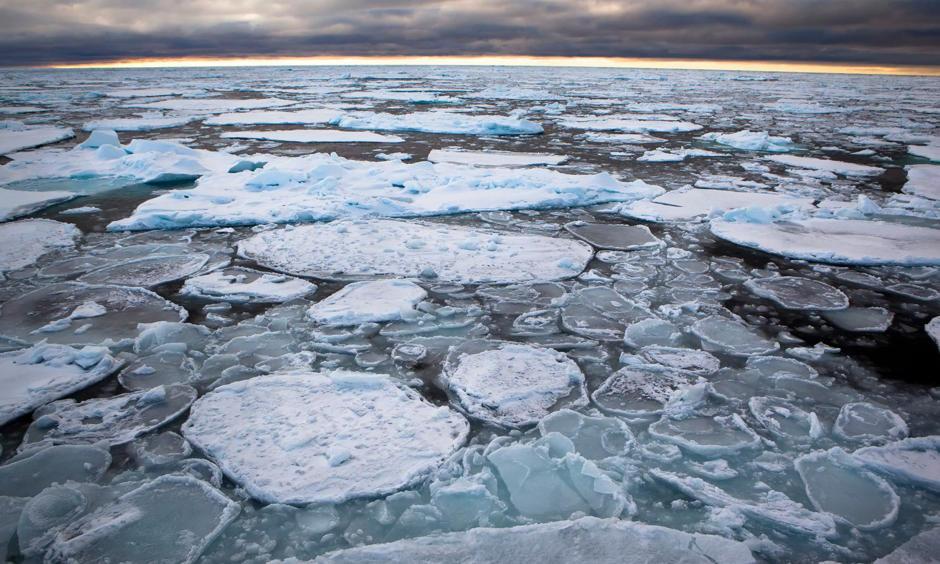 The oldest and thickest sea ice in the Arctic has started to break up, opening waters north of Greenland that are normally frozen, even in summer.
This phenomenon – which has never been recorded before – has occurred twice this year due to warm winds and a climate-change driven heatwave in the northern hemisphere.
One meteorologist described the loss of ice as "scary". Others said it could force scientists to revise their theories about which part of the Arctic will withstand warming the longest.
The sea off the north coast of Greenland is normally so frozen that it was referred to, until recently, as "the last ice area" because it was assumed that this would be the final northern holdout against the melting effects of a hotter planet.
But abnormal temperature spikes in February and earlier this month have left it vulnerable to winds, which have pushed the ice further away from the coast than at any time since satellite records began in the 1970s.
...
Ice is easier to blow around as a result of a warming trend, which has accelerated over the past 15 years. "The thinning is reaching even the coldest part of the Arctic with the thickest ice. So it's a pretty dramatic indication of the transformation of the Arctic sea ice and Arctic climate."
...
This year's openings are driven more by wind than melting but they have occurred during two temperature spikes. In February, the Kap Morris Jesup weather station in the region is usually below -20C, but earlier this year there were 10 days above freezing and warm winds, which unlocked the ice from the coast.
Last week, the crack opened again after Kap Morris Jesup briefly registered a record high of 17C and strong southerly winds picked up to 11 knots. Experts predict that coastal seas will freeze again but probably later than normal.