Arctic ice hit one of its lowest points on record, but there's another grim statistic
,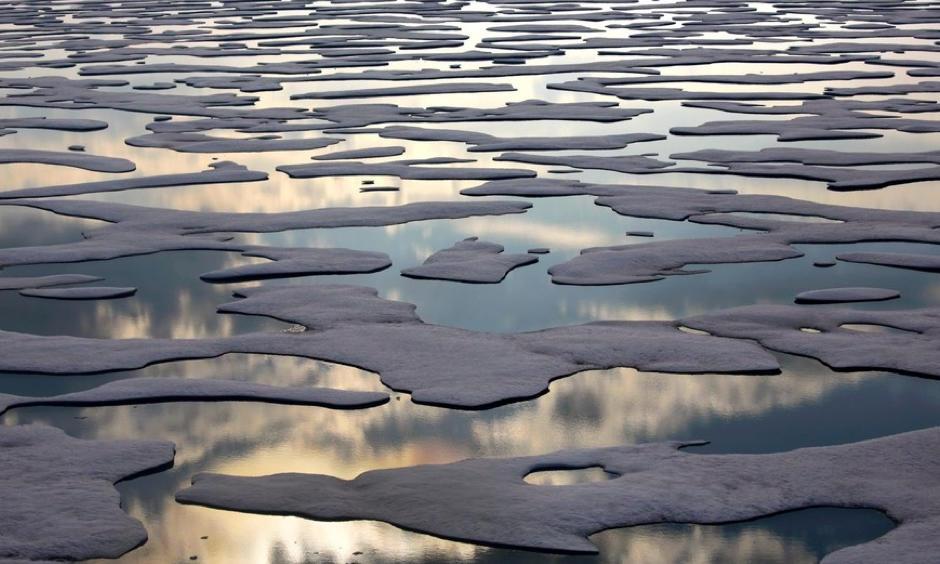 Sea ice in the Arctic has just about melted to its lowest point of 2018, and this reinforces a trend of dwindling ice atop the globe — where the climate is warming two to three times faster than the rest of the planet.
As of last week, it's the sixth-lowest ice extent — known as the sea ice minimum — in nearly 40 years of satellite records, and with the summer's end it's likely to keep that ranking. This statistic alone might not carry the bite of 2012's extreme Arctic melt, in which the ice thawed to its lowest point ever recorded. Yet, a closer examination of what's transpired in the great north this year reveals the Arctic's ever-accelerating disappearance.
...
Some of the thickest, oldest Arctic ice, which is anchored in a compacted mass off the frigid north Greenland shore, broke apart this year.
"That was oldest, most stable ice in the Arctic," said Mathis. "That's the ice that we thought would hold on the longest."
"It even stuck around when we saw all-time record-breaking melt in 2012," he added.
The average thickness of this ice is around 5 meters, or 16 feet thick, but in parts it can reach 20 meters, or some 65 feet, said Meier.
In the greater scope of the expansive Arctic, this break-up wasn't extremely large. But it wasn't exactly small, either.
"It's an area about the size of Indiana, so it's not trivial," he said.