Arctic Outbreak Setting Record Lows as Dangerously Cold Wind Chills Infiltrate Plains, Midwest and East
,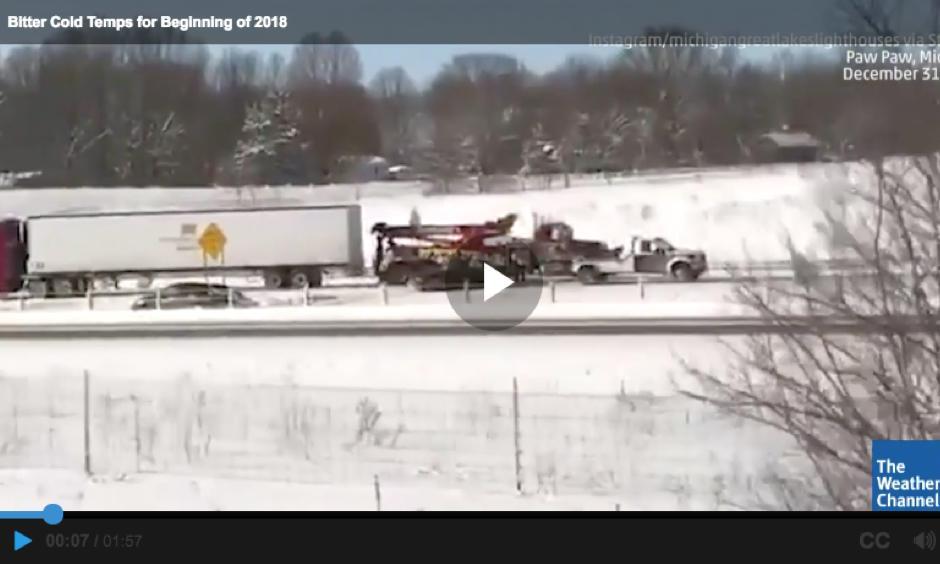 Record Cold Recap
Monday, Jan. 1
Subzero wind chills plunged all the way into parts of the South Monday morning.
Sioux City, Iowa, fell to minus 24 degrees late Sunday and early Monday, marking the coldest temperature in the city since Dec. 23, 1989. That low temperature also set daily record lows for Dec. 31 and Jan. 1 in Sioux City.
Daily record lows have been set in several other Midwest and East cities during the last few days.
New Year's Day morning daily record lows include: Watertown, New York (minus 31 degrees), Des Moines, Iowa (minus 19 degrees), Moline, Illinois (minus 19 degrees), Syracuse, New York (minus 15 degrees), Buffalo, New York (minus 4 degrees) and Harrisburg, Pennsylvania (minus 2 degrees).
Daytime high temperatures on the New Year's holiday were in the single-digits above and below zero from the northern Plains and upper Midwest into the Great Lakes and northern New England.
Numerous cities saw record-cold high temperatures (current standing record-cold high for Jan. 1 and the year it was set is shown):
New York City: 19 degrees (Old record: 24 in 1940)
Chicago: 1 degree (Old record: 5 degrees 1969)
Charleston, South Carolina: 34 degrees (Old record: 45 degrees 2001) - Also broke a record low
Portland, Maine: 10 degrees (Old record: 13 degrees 1967) - Also broke a record low