Are abnormal tornado activity, other extreme weather a sign of climate change?
Delaware County, PA
Mt Holly, NJ
Thornbury Township, PA
,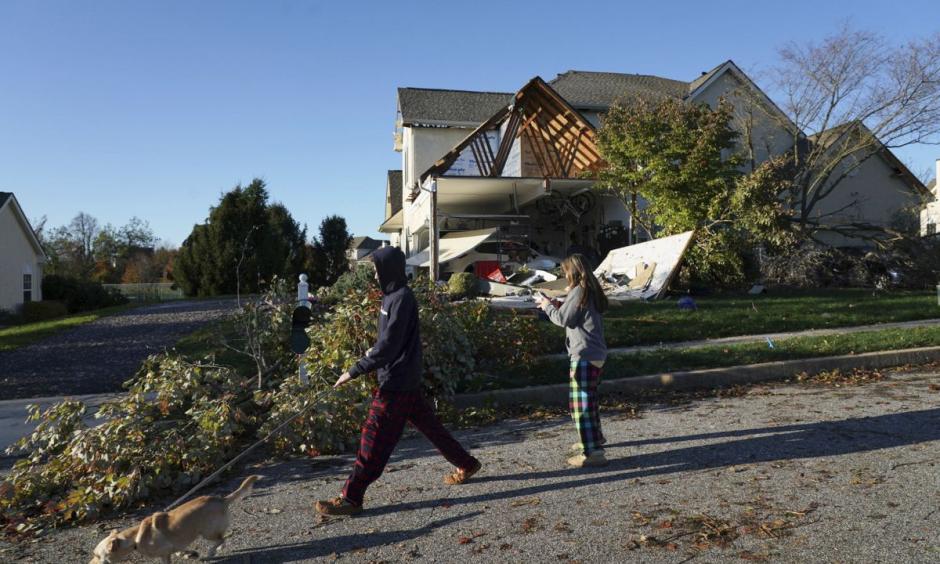 A tornado that struck Delaware County late on Halloween evening added to an already unusual year in Pennsylvania and New Jersey for cyclonic activity.
...
Though it's difficult to tie a single weather event to climate change, an increase in extreme weather fits in with scientists' explanation of the impact of an overall warming of the planet and oceans, as more heat and more moisture create more energy to feed storms.
Yesterday's extreme weather was powered by a strong cold front colliding with unusually warm October temperatures. At 11 p.m. Thursday, the temperature reached 73 degrees, 12 degrees above normal. By 1 a.m. Friday, the temperature had dropped to 55 degrees.
"And that's one of the ingredients that leads to strong, severe thunderstorms," Staarmann said of a rapid rate of change in the atmosphere, resulting in conditions that produced what's known as wind shear, which can lead to a tornado.
...
Steve Decker, a Rutgers meteorologist, said this year has been "above normal for tornadoes in the Northeast for sure."
Decker said that scientists aren't sure if that is because of man-made climate change, or if it's a natural phenomenon.
"I don't think anyone has figured out the answer," Decker said.
However, Decker did note that, at least in New Jersey, it has been warmer — one of the ingredients in a complex stew of factors that could contribute to more cyclonic activity.