Astounding Alex Hits the Azores: January's First Atlantic Landfall in 61 Years
,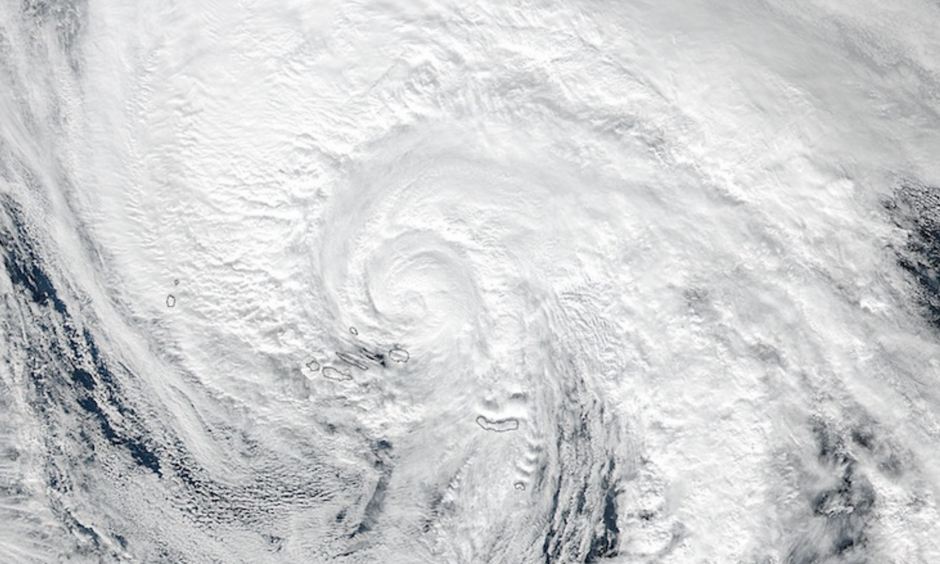 The unseasonable wintertime hurricane that developed over the Northeast Atlantic on Thursday has been downgraded to Post-Tropical Cyclone Alex, but its place in the annals of hurricane history is secure. Alex became a hurricane at 15Z (10 am EST) Thursday and maintained Category 1 strength for almost 24 hours. Alex's western eyewall made landfall on the island of Terceira in the central Azores, roughly 1000 miles west of Portugal, at around 8:15 am EST with tropical-storm force winds of 60 knots (70 mph)...
In records going back to 1851, only one other tropical cyclone in the Atlantic has made landfall in January: Hurricane Alice, which moved from northeast to southwest over the islands of Saint Martin and Saba on January 2. Alice's heavy rain and rough seas caused damage totaling more than $4 million in current US dollars. Alice's winds peaked at 90 mph, just above Alex's peak sustained winds of 85 mph...
Sea-surface temperatures across the entire North Atlantic south of 35°N are warmer than average, part of a huge swath of above-average readings covering much of the globe. Some of these unusually warm waters are the result of El Niño, but the extent of the warmth--at record levels in many places--strongly suggests a link to longer-term climate change. It's impossible to say without further research whether the extra oceanic warmth associated with Alex tipped the scales toward development, but it certainly didn't hurt. Alex doesn't appear to be a classic manifestation of El Niño, based on previous January tropical cyclones since reliable El Niño records began in 1950.