An Atmospheric River Just Cut Into California's Drought
,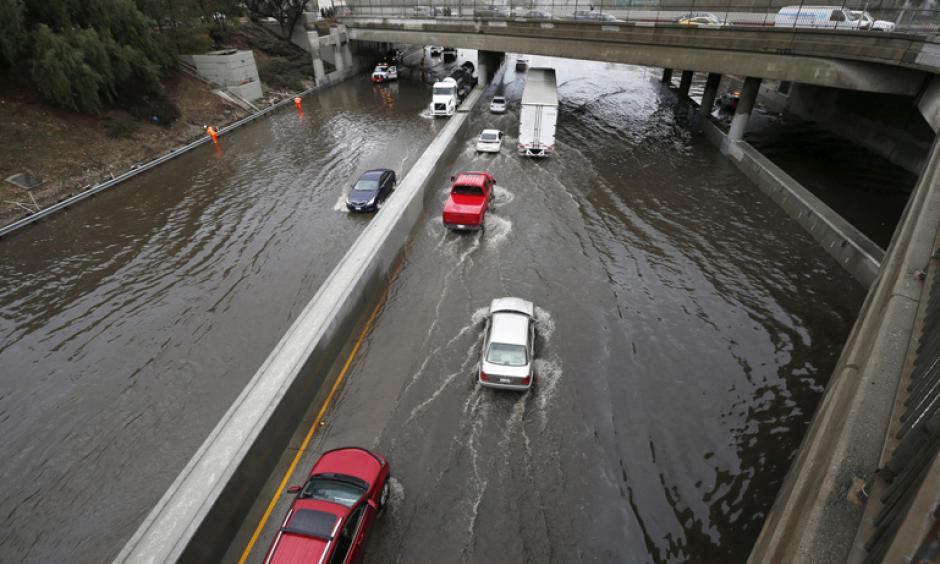 Phenomenal amounts of rain and snow have fallen over California in the past seven days. All the rain and snow have cut deeply into California's multi-year drought, particularly in the northern two-thirds of the state.
But while these storms brought a major blast of drought relief, it will take continued precipitation to end the drought that's stalked the Golden State since 2011.
In the lower elevations, coastal flooding from strong onshore winds and heavy rain combined to make the waters rise in parts of the San Francisco Bay Area, leading to evacuations and water rescues. Some locations farther inland have received up to five times the normal rainfall for this time of January. Sacramento, for example, has already had 7.21 inches of rain this month — normally they would only have 1.40 inches so far for January.
In the Sierra Nevada mountains, that precipitation has come in the form of snow totals that challenge the imagination. Northstar at Tahoe, a ski resort near Lake Tahoe, saw 42 inches of snow over 24 hours earlier this week. It's seven-day snow total topped out at a whopping 122 inches. Other Sierra resorts have reported equally monstrous snowfall totals from the series of storms that have hammered the region, with Mammoth Mountain getting 180 inches — or 15 feet — in seven days.
The tremendous amount of precipitation has left most major reservoirs at or above their historical averages for this time of the year. Oroville Reservoir, just north of Sacramento, had a deficit of 750,000 acre-feet at the beginning of the year, but in two days, it gained 350,000 acre-feet. That is a 2-day collection of 114 billion gallons, or 170,000 Olympic-sized swimming pools.
This week's Drought Monitor, released Thursday morning, shows that the storms have made a significant dent in California's long-term drought. The areas experiencing exceptional drought — the worst type of drought — have nearly vanished. A little over 2 percent of the state is in exceptional drought, down from 44 percent a year ago. Drought in Northern California has essentially disappeared. In the past week, the percentage of the state in drought has dropped from 81 percent to 65 percent.
In a warming world, the entire water cycle has become supercharged. There is greater evaporation, which can worsen droughts. But this means there is also more water available for precipitation, which leads to heavier downpours and snowstorms. This has already been observed, as there is an upward trend in the intensity and number of heavy downpours nationwide.
In the West, though, the long term trend in snowpack at the end of the winter in the is down over the past 35 years as warmer temperatures eat away at winter and spring snows.
While it's unclear what the rest of this winter and spring will bring, it's clear that the recent blast of precipitation is a major boon to California. And there could be even more good news next week.