Australia's new normal … as city temperatures hit 47C people shelter from the deadly heat
Sydney NSW 2000
Penrith NSW 2750
,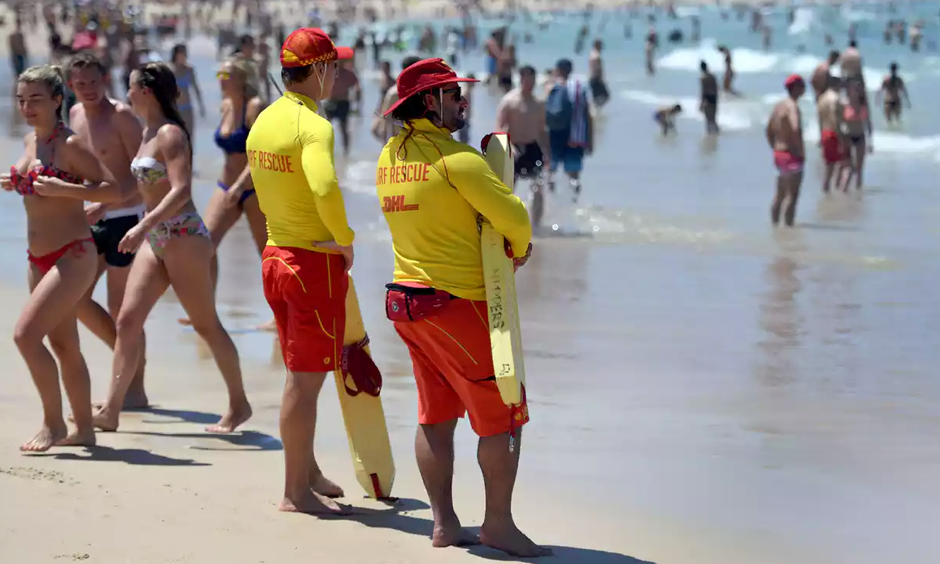 Australians are no strangers to hot weather. But for the past week large parts of the continent have suffered a heatwave of unusual length and intensity. Temperature records were beaten in cities and rural towns around the country. Shops across Sydney ran out of fans, and New South Wales energy minister Don Harwin urged people to beat the heat by going to the movies. More than 40,000 homes in South Australia experienced blackouts as electricity networks struggled to cope with the increased demand placed on the grid by air conditioners.
For those lucky enough to live near the coast, there's an easy solution: go for a swim. Sydney's beaches have been packed, as they are every summer, with city dwellers and tourists desperate to cool off.
But in the far-western Sydney suburb of Penrith – 60km from the coast – options for getting out of the heat are few. Penrith has the dubious honour of being Sydney's hottest suburb, with summer daytime temperatures four or five degrees higher than in the inner city. During last week's heatwave, the suburb sweltered through an unheard-of 46.9°C – a record for the city. "Penrith has had about 12 days above 40 degrees this summer, which is clearly unusual," says Karl Braganza, climate monitoring manager at the Bureau of Meteorology.