Bay Area storm: "Pineapple Express" brings heavy rain, strong winds
,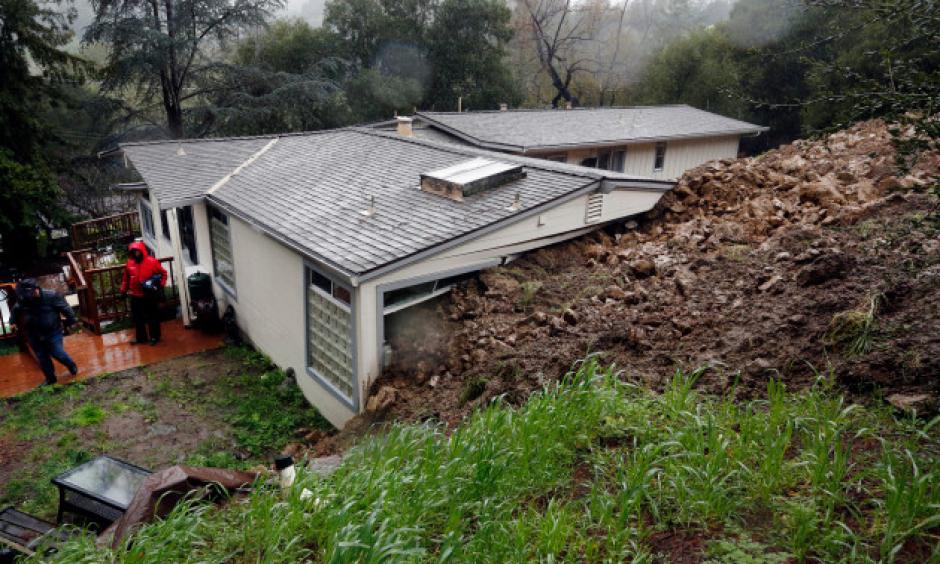 A warmer atmosphere drives more extreme precipitation across all storm types, which increases the risk of flooding.[1]
Climate conditions in California are polarizing further, amplifying the flood/drought pattern that has repeatedly visited the state over the last century.[2] Overall basin dryness has increased, due to warming temperatures which dry out soils and amplifies drought conditions. This in turn decreases flood risk.[3] However at the same time, as rainfall is concentrated into extreme precipitation events and as increasingly less precipitation falls as snow, flood risk increases.[4] These trends combine to drive weather toward extremes at either end of the drought/flood spectrum.
Continuing this winter's wet rampage as one of the wettest so far in California history, another wave of storms soaked the Bay Area on Thursday, sending trees crashing, cancelling flights and airports and snarling traffic.
A construction worker who was helping clear a mudslide on Highway 17 near Scotts Valley was killed when he was hit by a dump truck, and another worker was injured and taken to the hospital, the California Highway Patrol said.
The "Pineapple Express" storm hit locations in the North Bay first. By 2 pm, Mount Tamalpais in Marin County had received 3 inches of rain, while Mill Valley, where a tree crashed through a house on Morning Sun Avenue, received 1 inch. Half of Marin County's public schools were closed Thursday.