California's new normal? Ever more-intense heat, fires, droughts and floods
,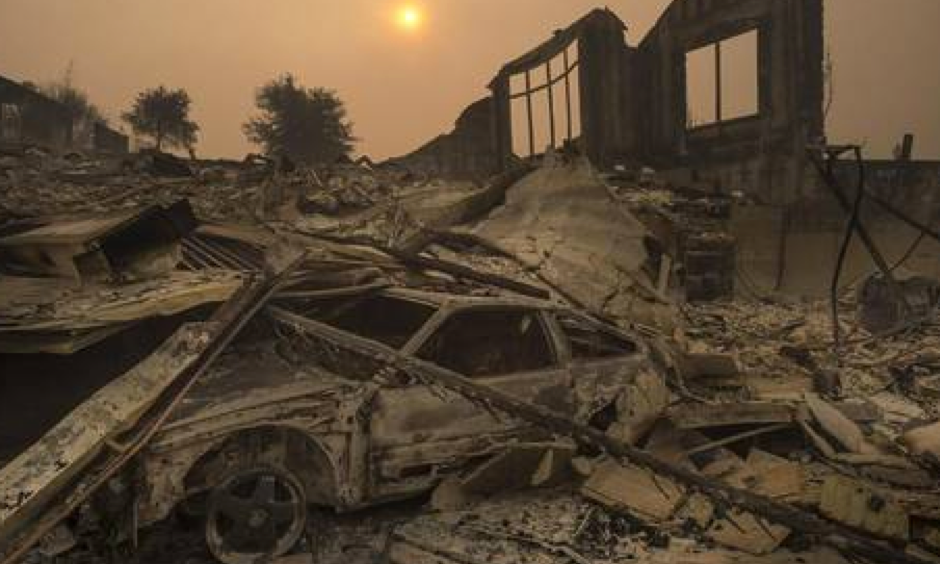 As portrayed in novels, the California of the future is barely habitable. Brutal storms alternate with crushing droughts. Mudslides and wildfires create waves of climate change refugees.
Fiction, right? Perhaps less so after the last week.
The wildfires in northern California created scenes from a sci-fi horror movie: Obliterated neighborhoods; thousands evacuated or made homeless; fire authorities stunned by fast-moving blazes and tinderbox conditions that, as Gov. Jerry Brown said, "we've never seen."
California is no stranger to extreme weather. Throughout its history, it has endured natural disasters, ranging from floods to heat waves. But many scientists say the wildfires of the last week are not completely natural. Park Williams, a Columbia University research scientist, said the fingerprint of climate change "is definitely there." Daniel Swain, a climate scientist at UCLA, agrees.
"Increasing temperature plays a significant role in making these fires more explosive, and covering ground more quickly," Swain said.
From April to September across northern California, mean temperatures were the warmest in 123 years, according to John Abatzoglou, a University of Idaho geography professor who grew up in California and specializes in wildfires and climate change.
"Climate has enabled fire activity across the West this summer (and now fall)," he said in email. First the wet winter spurred robust vegetative growth. Then the record temperatures dried out that brush faster than in a "normal year," he added.
What is the new normal? For California, it is reflected in the weather patterns of last several years. Six years of drought was followed by record winter snow and rain, followed by record heat from April through September. Santa Rosa hit 110 degrees on September 1, a record high for the date. Five weeks later parts of the city caught fire, destroying hundreds of homes and businesses.