China's Worst Flooding Since 1998 Kills 173, Takes Economic Toll
,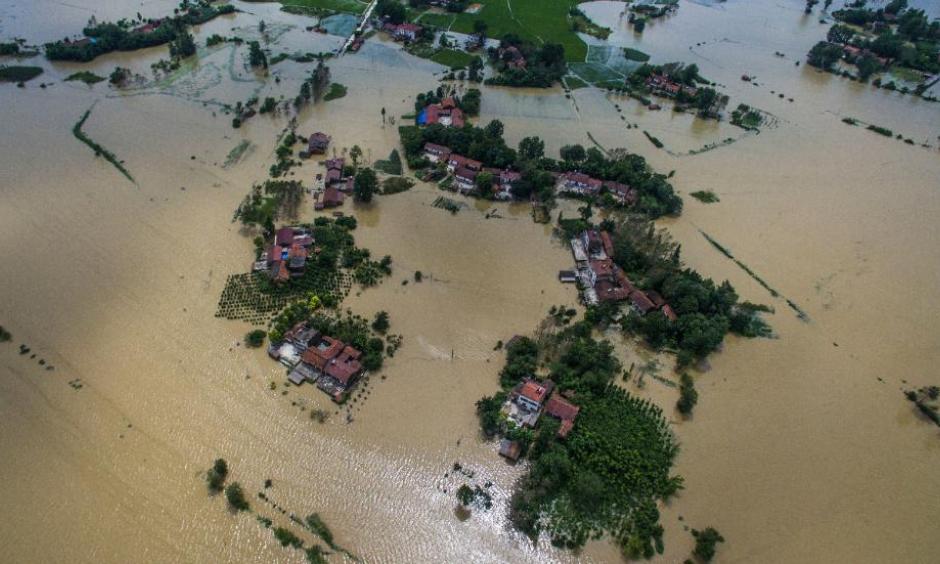 Weeks of torrential rain across central and southern China have caused the country's worst flooding since 1998, killing 173 people, ruining farms and cutting major transportation arteries -- and creating potential headwinds to economy growth.
A swollen Yangtze and other rivers spilled over their banks as flood waters moved toward the coast. That was compounded by the arrival of Typhoon Nepartak, which was downgraded to tropical depression as it made landfall on Saturday in Fujian province.
The Ministry of Civil Affairs said flooding and rain associated with the typhoon affected more than 31 million people in 12 provinces, submerged more than 2.7 million hectares (6.7 million acres) of cropland and caused 67.1 billion yuan ($10 billion) in damages.
The death toll is still less than the 4,150 reported in 1998. Flooding both then and now was caused by heavy rain linked to El Nino, which originates from warm waters in the Pacific Ocean near the equator and disrupts global weather patterns