City's stifling heat wave finally nearing an end
Central Park, New York, NY
,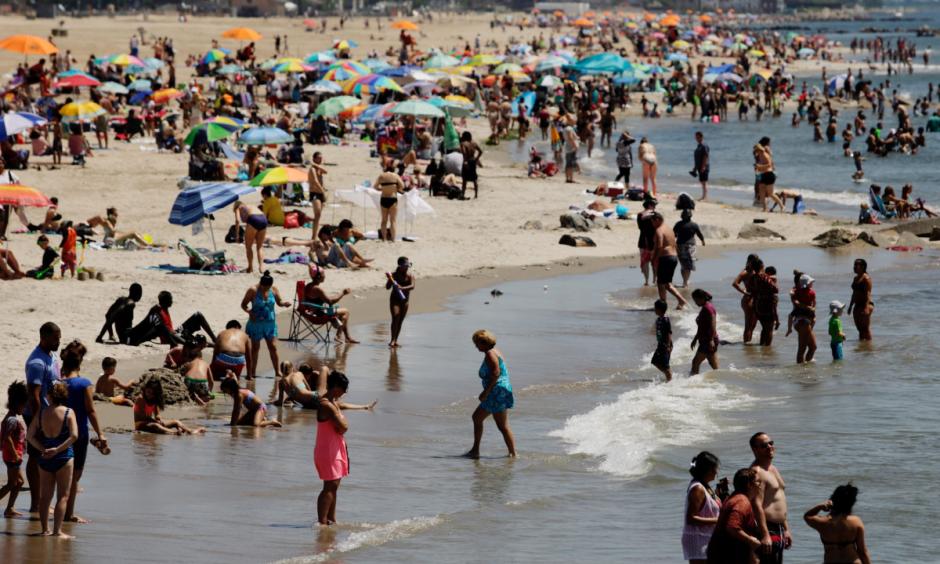 The official Central Park temperature didn't mirror what most New Yorkers were feeling during Day Six of the brutal conditions baking the Big Apple, the National Weather Service said Wednesday.
The mercury only reached 89 degrees inside the urban oasis on Tuesday —- technically ending the city's heat wave — even as the NWS recorded high temperatures of 94 and 93 degrees, respectively, at LaGuardia and JFK airports.
"I would say for most of the area, the temperature reached 90 degrees," NWS meteorologist Gary Conte said.
Meanwhile, the stifling weather stretched into a seventh day, with Central Park topping out at 90 degrees Wednesday afternoon, while LaGuardia reached 94 but JFK peaked at just 87.
The Central Park thermometer is located amid an array of automated, computerized monitoring gear next to the landmark Belvedere Castle.
Conte said the NWS has been using the site since 1868 and will continue doing so to maintain the "historical record" — even though it's surrounded by temperature-lowering trees and other greenery