Climate Change Is Accelerating: 'Things Are Getting Worse'
Greenland
Mogadishu
Normandy
Uttar Pradesh
St Petersburg
Kivalina, AK
Somalia,
France,
India,
Russia,
USA
,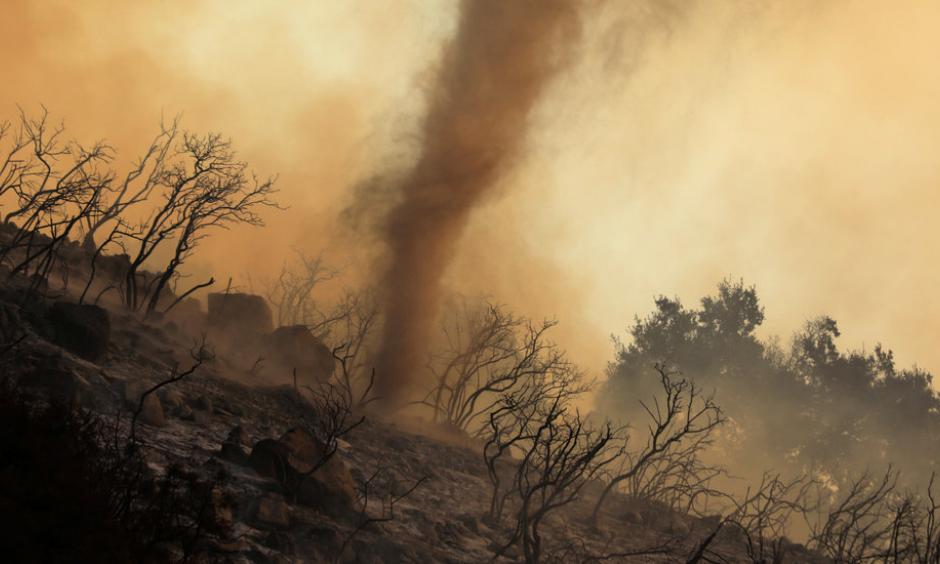 Signals Summary: Since the late 1970s, scientists have known that global temperature is rising due to the increase in greenhouse gases from human activities. More recently, the field of attribution science has been able to link climate change to observed weather events.
A recent rapid attribution analysis concluded that the extreme rainfall and flooding caused by Tropical Storm Imelda was made more likely and intense due to global warming, and another rapid attribution analysis found that climate change made the June 2019 heat wave in France up to 100 times more likely and seven degrees Fahrenheit hotter.
---
More devastating fires in California. Persistent drought in the Southwest. Record flooding in Europe and Africa. A heat wave, of all things, in Greenland.
Climate change and its effects are accelerating, with climate related disasters piling up, season after season.
"Things are getting worse," said Petteri Taalas, Secretary General of the World Meteorological Organization, which on Tuesday issued its annual state of the global climate report, concluding a decade of what it called exceptional global heat. "It's more urgent than ever to proceed with mitigation."
...
For individual extreme weather events or other disasters it can be difficult to fully separate the effects of global warming from those of natural climate variability and other factors. Warming can make wildfires worse, for example — it makes vegetation drier and more combustible — but forest management practices, as well as decisions about where to build, also affect the degree of devastation.
Yet a growing number of studies have shown the influence of global warming in many disasters. Heat waves in Europe in June and July, extreme rainfall in Texas during Tropical Storm Imelda in September, the drought that precipitated the "Day Zero" water crisis in Cape Town in 2018 are among many events shown to have been made more likely, more intense, or both, by climate change.