Climate change ravages Turner's majestic glaciers
,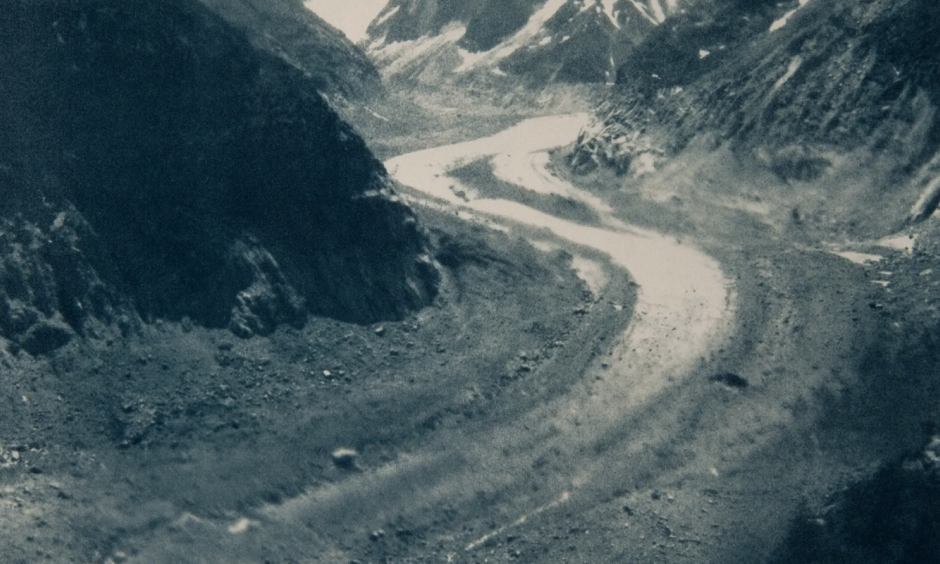 A Royal Academician has followed in the footsteps of JMW Turner and John Ruskin to capture in photographs the breathtaking sites in the French Alps that 19th-century artists caught so strikingly. The resulting images reveal a stark depiction of how climate change has taken its toll on the glaciated landscape.
For a forthcoming exhibition on Ruskin and Turner, Emma Stibbon was commissioned to go to Chamonix and record the glaciers around Mont Blanc where, in the early 1800s, Turner painted sublime watercolours that inspired Ruskin to embark on his Alpine tours decades later, photographing and drawing awe-inspiring glaciers such as the Mer de Glace.
In June, the same month in which Ruskin produced his daguerreotypes (early photographs) of the Mer de Glace more than 160 years ago, Stibbon found his viewpoint for her own images, using another early photographic process, cyanotype. While Turner and Ruskin observed the drama of a sea of ice almost at the level they stood, Stibbon looked down into an exposed deep valley with "a dark moraine-covered floor, almost completely devoid of ice". She saID: "It's unrecognisable."