Climate change's fingerprints are on U.S. Midwest floods: scientists
,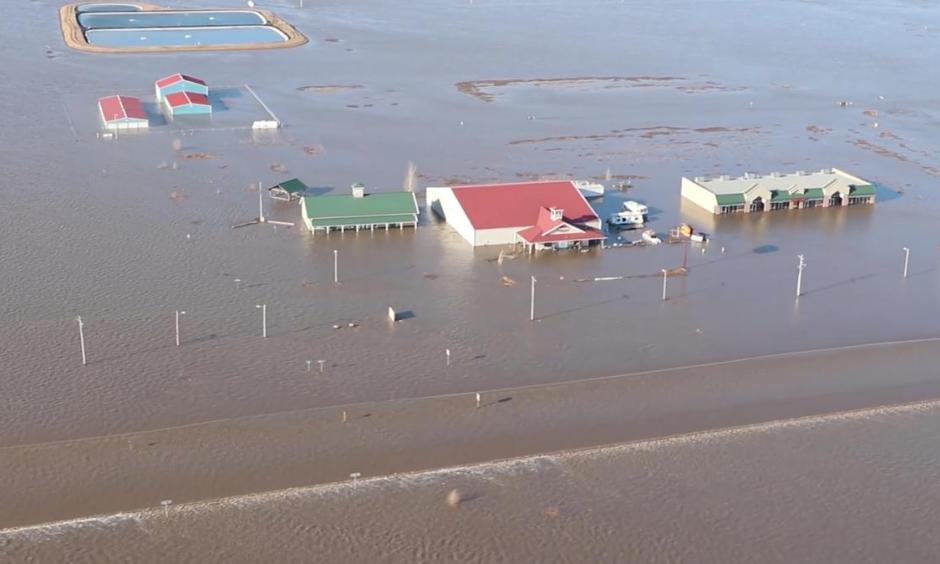 Climate change played a hand in the deadly floods in the U.S. upper Midwest that have damaged crops and drowned livestock, scientists said on Thursday...
The "bomb cyclone" that dumped rain on Nebraska, Iowa and Missouri and killed at least four people now threatens a wider region downstream of swollen rivers and smashed levees.
Manmade greenhouse gases trap heat in the atmosphere, warming the oceans and making the air above them more humid, scientists said. When a storm picks up and eventually spits out that moisture, it can be devastating for people caught below.
"The atmosphere is pretty close to fully saturated, it's got all the water it can take," said Michael Wehner, a senior scientist at the Lawrence Berkeley National Laboratory.
...
Big storms like the bomb cyclone and Hurricane Harvey, which smacked Houston in 2017 with record downpours, are where the impact of climate change can most clearly be seen, he said, adding that climate change's fingerprints were all over the recent storm.
"I don't think it's a starring role, but it's a strong supporting role," said Kevin Trenberth, a senior scientist at the U.S. National Center for Atmospheric Research, a federally-funded office, of climate change's role in the Midwest floods.
He said the bomb cyclone was carrying vast amounts of moisture from the Pacific up to 1,500 miles (2,400 km) away.
Wehner said the flooding was consistent with projections in a government report issued last November, the National Climate Assessment Volume II, that said climate change would boost costs in industries from farming to fisheries and energy production by increasing the frequency of powerful storms.