Cracks in the Greenland ice sheet are producing massive waterfalls, raising scientists' concerns for sea level rise
,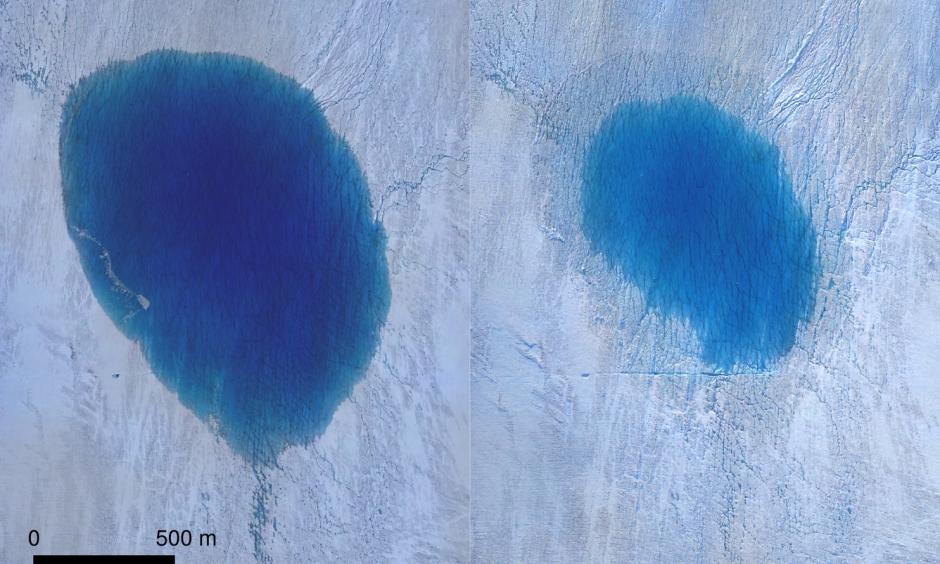 Signals Summary: The melting of ice sheets and glaciers around the world is accelerating and contributing to rising sea levels, and melting in Greenland is particularly dramatic.
---
A cerulean lake consisting of glacial meltwater on the surface of the Greenland ice sheet, located about 18 miles from where the Store Glacier meets the sea in west Greenland, briefly became one of the world's tallest waterfalls during the course of five hours in July 2018.
The waterfall, like many others on the ice sheet's surface, was triggered by cracks in the ice sheet.
...
Scientists are keenly interested in how meltwater on the surface of the Greenland ice sheet — the largest contributor to global sea level rise — acts to speed up the movement of ice toward the sea by lubricating the underside of the ice surface.
...
Study co-author Poul Christoffersen, a glaciologist at the University of Cambridge, said the passage of water to the ice bed is key, because more surface melt ponds are forming as temperatures increase in response to climate change, and the water adds heat to the ice sheet's base, causing melting there.
For example, a spike in Greenland temperatures during the summer led to hundreds of melt ponds forming even at higher elevations on the ice sheet.