Critical Sierra survey finds healthy snowpack – but no 'drought buster'
,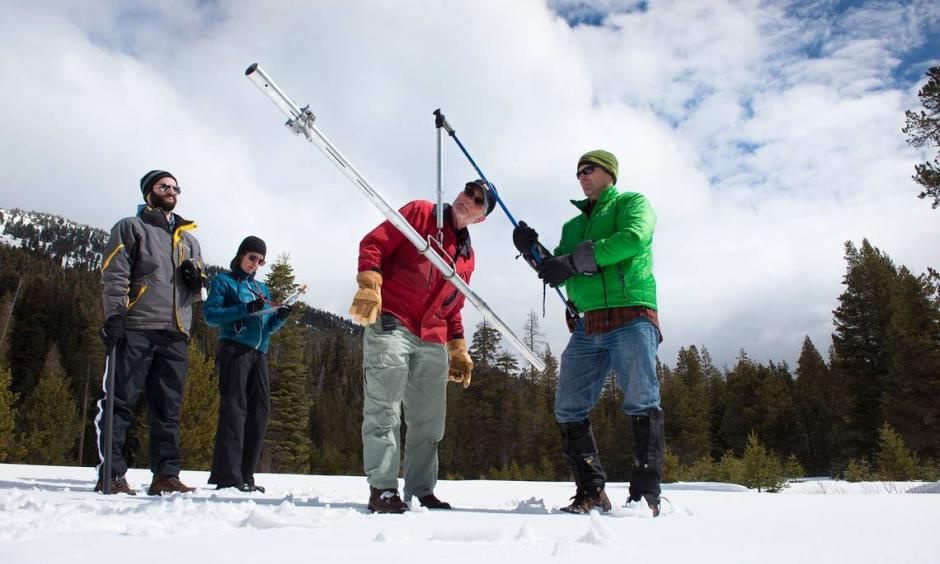 On Wednesday, standing atop several feet of snow in the same spot, state officials announced that snow water content at the site is 97 percent of average. Sensors across the Sierra show statewide snow water content at 87 percent of average. Snowpack historically reaches its peak around April 1; the date serves as a benchmark when comparing one year's snowfall to another.
Three of Northern California's largest reservoirs – Lake Shasta, Lake Oroville and Folsom Lake – have reached flood control stage, triggering water releases. Statewide, reservoir storage is at 85 percent of the historical average.
State officials previously have cited critical benchmarks, in terms of water storage, that could indicate the state's five-year drought had finally broken. Among them: The major reservoirs in the Sacramento River Basin hit flood control stage; or statewide reservoir storage is at 90 percent of normal.
But no such official proclamation came Wednesday. Instead, Frank Gehrke, chief of the California Cooperative Snow Surveys Program, downplayed the "March miracle" that has bolstered Northern California water supplies but not substantially changed conditions in the south state
Read more here: http://www.sacbee.com/news/state/california/water-and-drought/article69021347.html#storylink=cpy