Dead Trees Adding to California Firefighters' Battle
,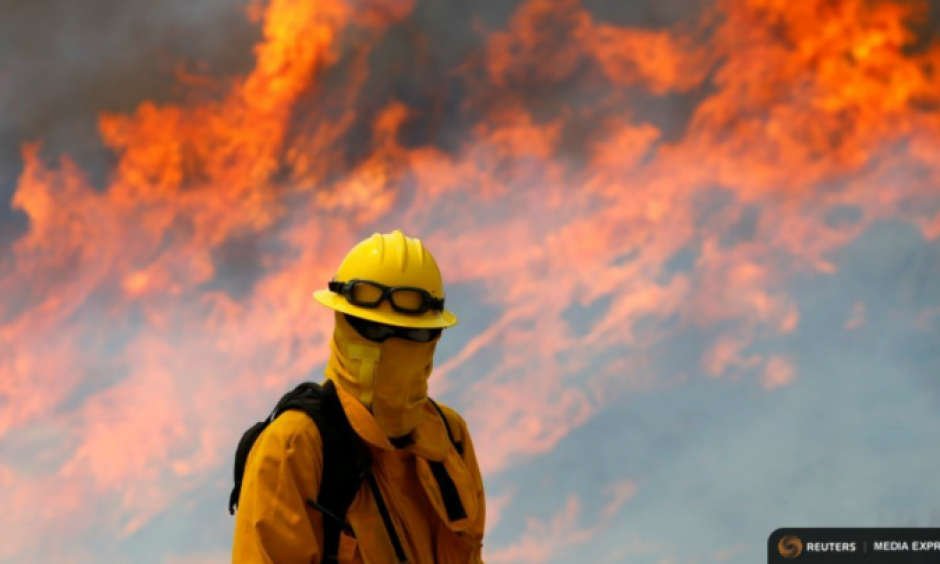 With drought and climate change conspiring to push California's summer wildfire season into premature overdrive, the state's lead wildfire agency has acquired a multimillion dollar arsenal to help it cope with unprecedented numbers of dying trees.
California recently bought $6 million worth of chippers, mobile sawmills, portable incinerators and other equipment to help its firefighters remove some of the nearly 30 million trees that now stand dead across the state, killed by drought and insect...
On Tuesday, CAL FIRE was working with other agencies to try to contain two major blazes in southern California as firefighters in other southwestern states also battled big fires amid record-breaking heat.
The fires are being fueled by droughts exacerbated by warming temperatures, which scientists have linked to climate change and to the natural whims of the weather.
"Warming causes fuels to be drier than they would otherwise be," said Park Williams, who researches ecology and climate change at Columbia's Lamont-Doherty Earth Observatory. "Whether that corresponds to a large area burned for California this year will depend on human activities and individual weather events"