Deadly Tensions Rise as India's Water Supply Runs Dangerously Low
,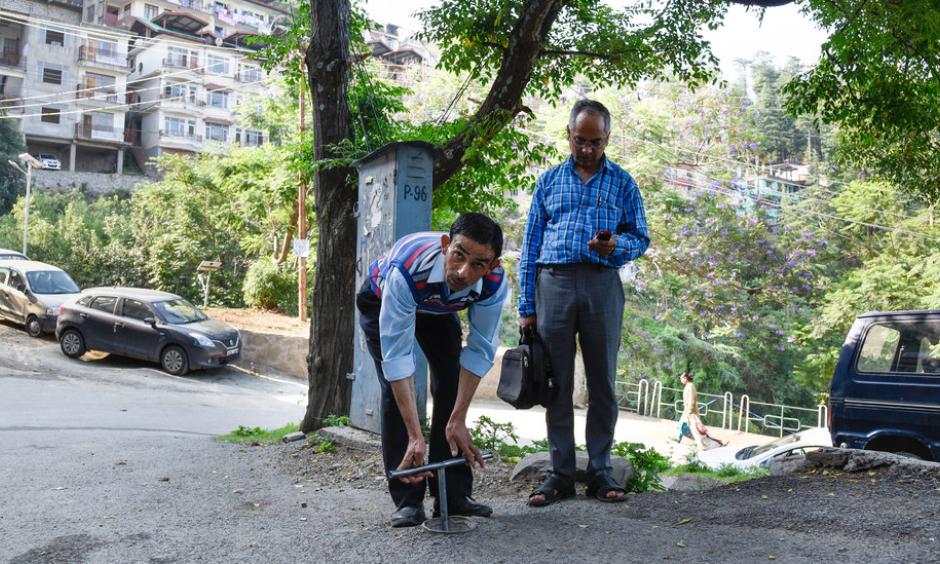 The people of Shimla haven't agreed on much lately. A drought in the Himalayan resort has had residents blaming farmers, the tourism industry and one another for depleting the strained water supplies.
And everyone's been angry at the key men.
Shimla's decrepit network of water pipes, built under British colonial rule more than 70 years ago, depends on the civil servants known as key men to open and close the valves that supply each neighborhood. The current shortage, which in May left some homes without water for 20 days, has led to such fury toward the key men — accused, in just about every neighborhood, of depriving it of its fair share — that a court ordered police protection for them.
"I was getting angry phone calls calling me everything — stupid, worthless — at one or two in the morning," said Inder Singh, 44, who has been a key man for 24 years. "I would be mobbed by dozens as I was trying to leave my home for work," he said, inserting his key — a meter-long metal contraption — into the ground to open a valve.
Tourism is the mainstay of the economy in this mountain city, which the British colonial authorities made their summer capital so they could escape the brutal heat of New Delhi. But the drought — accompanied by unusually high temperatures, above 90 degrees Fahrenheit — has been so severe that in May, some residents took to Twitter to ask tourists to stay away and leave the water for local residents. Many in Shimla call it the worst shortage they can remember.
...
A government report released on Thursday said that India was experiencing the worst water crisis in its history, threatening millions of lives and livelihoods. Some 600 million Indians, about half the population, face high to extreme water scarcity conditions, with about 200,000 dying every year from inadequate access to safe water, according to the report. By 2030, it said, the country's demand for water is likely to be twice the available supply.
In Shimla, rising annual temperatures and dwindling rain and snowfall — the city's main water sources — have been major factors in the crisis.