Earth's Second Warmest October on Record
,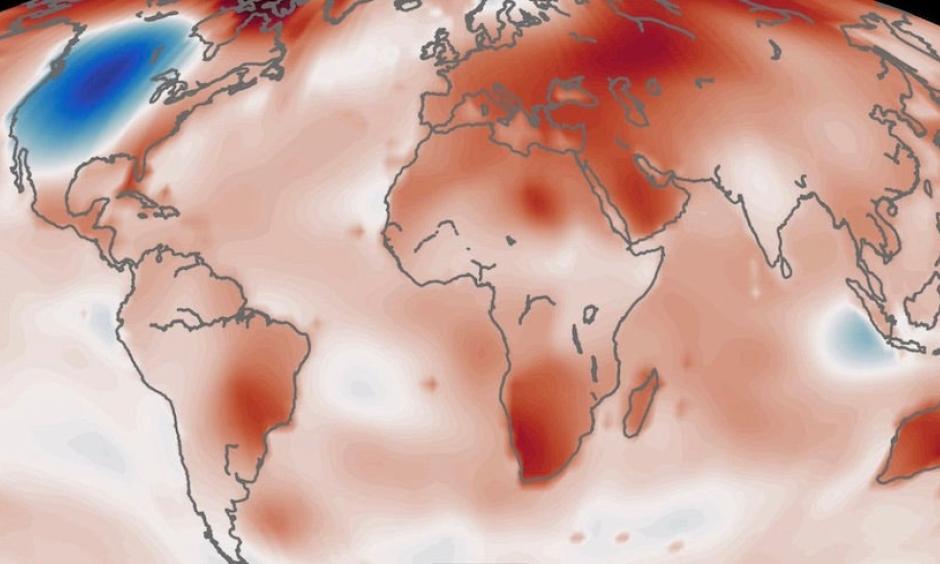 ASA, NOAA, and the Japan Meteorological Agency are in solid consensus that last month was the second warmest October in global records that extend back to the late 1800s. The agencies agreed that October 2019 came in just behind October 2015. The Copernicus EU office found that October was narrowly the warmest on record in its dataset, which extends back to 1979. Variations in how different groups analyze data-sparse regions such as the Arctic can lead to minor differences between groups in the rankings of a particular month.
The NOAA report, released on Monday, found that October 2019 was 0.98°C (1.76°F) above the 20th-century average and only 0.06°C (0.11°F) cooler than October 2015. The last five Octobers are the five warmest on record globally, according to NOAA, as evident in Figure 1. To find an October that was cooler than the 20th-century global average, you have to go all the way back to 1976.