Earth's temperatures are skewed hot. Expected cool weather in a few spots doesn't change that.
,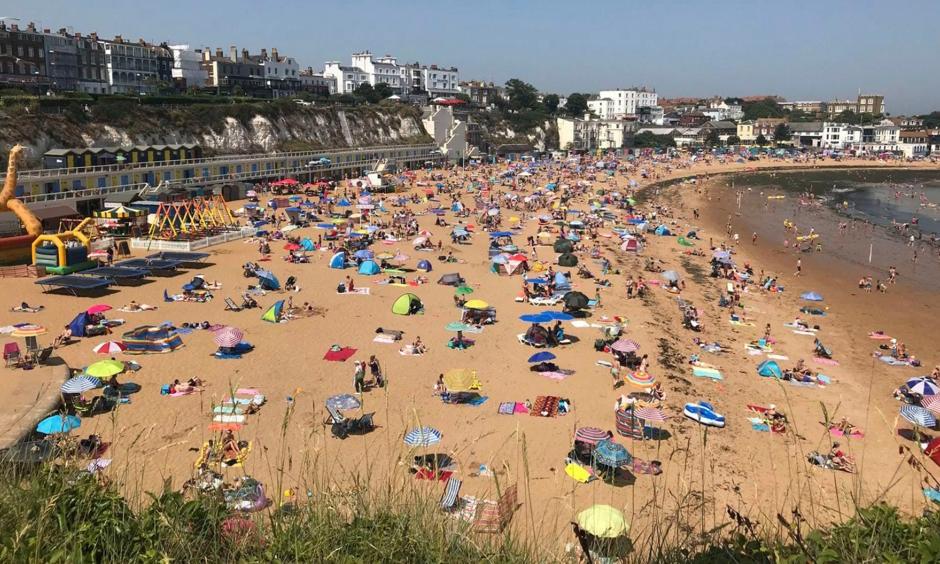 Temperatures last week hit 108.7 degrees in Paris, part of a days-long heat wave that toppled all-time record high temperatures in at least five European countries. At the same time, a blast of chilly temperatures descended over much of the Lower 48, bringing record low temperatures.
Austin set a record low July temperature of 58 degrees on the 25th. The autumnal air mass broke or tied record low temperatures three days in a row in Little Rock and Waco, Tex. Copper Basin, Idaho, plunged to 24 degrees.
Yet the heat grabbed all the headlines. This is not because reporters intentionally ignore record cold. It's because the heat was far more exceptional. Climate change has made it this way, knocking the normal balance of heat and cold off kilter.
...
In the past week, there have been 27 all-time record-high maximum temperatures set, and eight record-high minima. During the same time, not a single all-time record cold temperature has been set anywhere on the planet. Not a single station — out of 27,406 — saw an all-time low.
...
During the past year, there have been 516 all-time record highs compared with 130 all-time record lows. That's nearly a 4 to 1 ratio.
...
Worldwide, 48,562 daily heat records have been set this year. That's not nearly as impressive as all-time records, but is still meaningful. Contrast that to 30,562 daily cold records and the trend holds.