El Niño Had a Good Run, But Now It's Over
,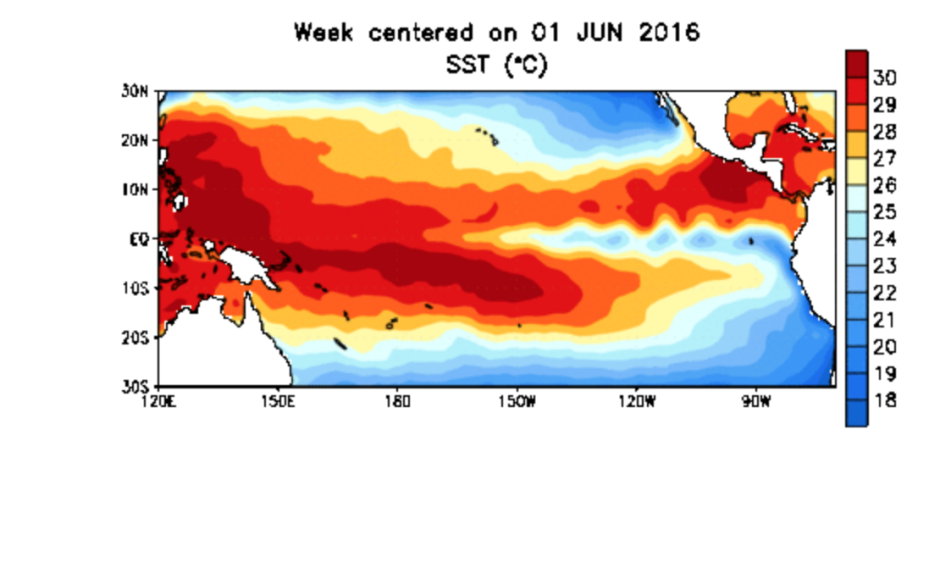 This El Niño was one of the strongest on record and made its fair share of headlines. Its impacts on the weather were vigorously dissected by countless news organizations, weather forecasters and Twitter commenters.
El Niño played a role the terrible fire season in Indonesia, a soggy winter and spring in the U.S. Southeast, and the severe drought in northeast Brazil, not to mention the planet's record hot streak. That heat has mostly been driven by global warming, but El Niño helped boost it as well.
Of course there were also surprises. The U.S. Southwest — generally wet during an El Niño — had a fairly dry winter. And California had a near average wet season, which sounds good except for the fact that the state needed a lot more precipitation than it got to kick its four-year drought to the curb