An epic Middle East heat wave could be global warming's hellish curtain-raiser
United Arab Emirates
Iran
Jeddah Saudi Arabia
Iraq
,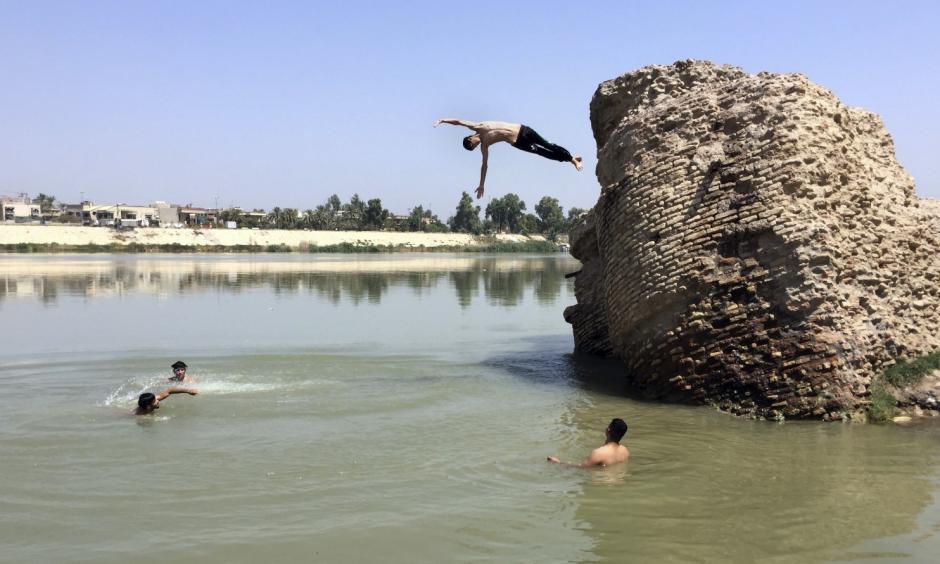 Record-shattering temperatures this summer have scorched countries from Morocco to Saudi Arabia and beyond, as climate experts warn that the severe weather could be a harbinger of worse to come.
In coming decades, U. N. officials and climate scientists predict that the region's mushrooming populations will face extreme water scarcity, temperatures almost too hot for human survival and other consequences of global warming.
If that happens, more conflicts and refugee crises far greater than those currently underway are likely, said Adel Abdellatif, a senior adviser at the U.N. Development Program's Regional Bureau for Arab States who has worked on studies about the impact on the region of climate change.
"This incredible weather shows that climate change is already taking a toll now and that it is — by far — one of the biggest challenges ever faced by this region," he said.
These countries have already been grappling with remarkably warmer summers in recent years, but this year has been particularly brutal.
Parts of the United Arab Emirates and Iran experienced a heat index — a measurement that factors in humidity — that soared to 140 degrees in July, and Jiddah, Saudi Arabia, saw an all-time high of nearly 126 degrees. Southern Morocco's relatively cooler climate suddenly sizzled last month with temperatures surging between 109 and 116 degrees. In May, record-breaking temperatures in Israel caused brush fires and a surge of heat-related illnesses.
But the temperatures in Kuwait and Iraq startled observers. On July 22, the mercury climbed to 129 degrees in the southern Iraqi city of Basra. A day earlier, it reached 129.2 in Mitribah, Kuwait. If confirmed by the World Meteorological Organization, the two would mark the hottest temperatures ever recorded in the Eastern Hemisphere