Europe Swelters Under a Heat Wave Called 'Lucifer'
,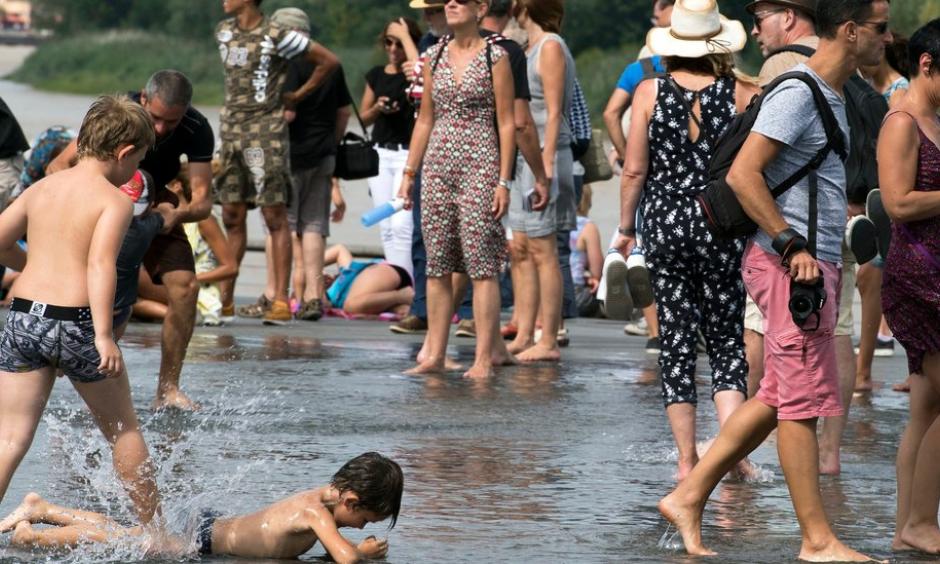 The meteorologists agree: The long hot spell gripping parts of Europe this past week is uncommon.
People looking for relief from the heat in countries like France, Spain and Italy grappled for just the right name for the phenomenon — and settled on "Lucifer."
The waves of heat sent temperatures soaring to record highs for several days, caused at least two deaths, kindled wildfires and drove tempers through the roof.
...
High temperatures this summer have brought punishing heat to regions in the United States like the Pacific Northwest — where generations had shunned air-conditioning — reaching as high as 104 in Seattle and 107 in Portland, Ore. In parts of Asia, like Pakistan, a blast of scorching weather this year also had people there reaching for comparisons to hell on earth as records fell.
Experts say it's all part of a broader trend: Summers are, indeed, getting hotter. Here is what our correspondents across Europe reported about the heat on the Continent.
Sun-kissed Italy has become sun-cursed. With temperatures in recent days regularly rising north of 100 degrees, a nationwide drought leaving rivers and mouths dry and countryside kindling and arsonists combining to ignite the landscape, Italians are, well, boiling.
Farmers are lamenting more than $1 billion in revenue lost to drought and singed fields. Firefighters are busy. Packs of gum are melting in their wrappers.
In Rome, the heat wave has coincided with a meltdown of public services, including public transport. The city's older residents bunch together in the narrow shade of bus stop signs waiting for buses that are late or out of service.